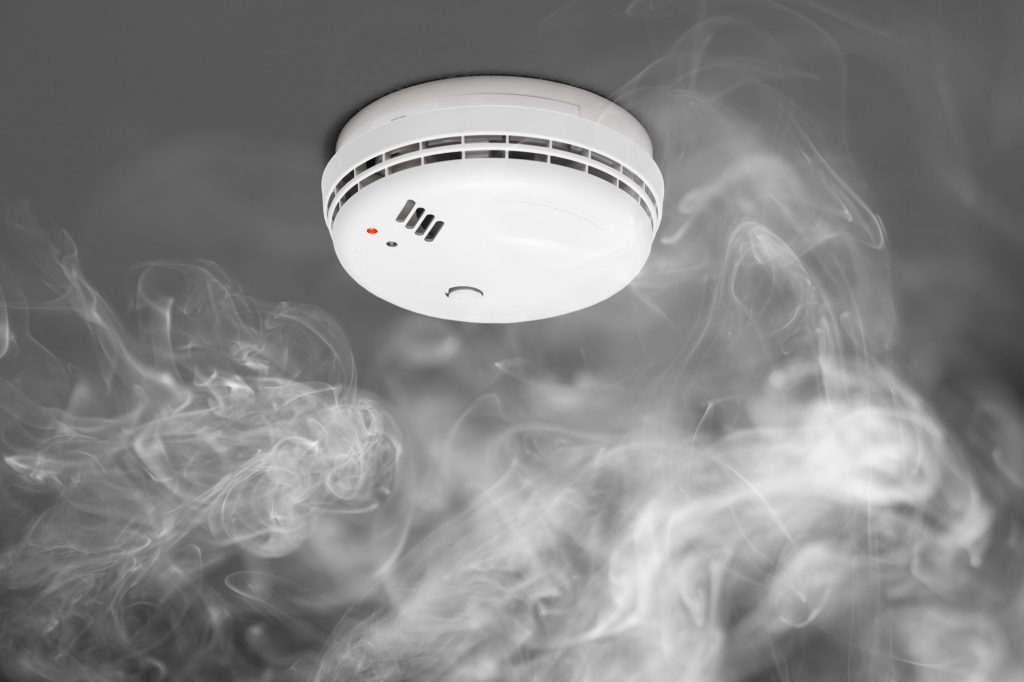 Carbon monoxide (CO) is undoubtedly a dangerous substance that could result in death if inhaled. What even makes it worse is that it is invisible and has no smell. This means, one can only notice the substance after inhaling it, at which point it might be very difficult to save the life. Similarly, smoke also causes choking and respiratory problems. Besides, smoke is usually a sign of fire in parts of the building and, without immediate response; it could quickly spread and ruin even the entire property.
A wide range of electrical appliances and fixtures in both living and work places can discharge smoke and carbon monoxide. Since you never know when either of these substances can appear in your home or business establishment, it is usually recommended to install smoke and carbon monoxide (CO) detector. At Electrical Service Singapore, we are the experts in electrical engineering that you should engage for professional smoke and carbon monoxide (CO) detector installation.
Professional Smoke and Carbon Monoxide (CO) Detector Installation
Despite the increasing risks of smoke and carbon monoxide discharge in many residential and commercial spaces today, only a few people have taken the issue seriously and installed the right systems. At Electrical Service Singapore, we believe that you should always be enlightened on the basics of every electrical system and appliance that you are installing beforehand. We do the same for smoke and carbon monoxide detector installation.
The best quality smoke and CO Detector
A smoke and carbon monoxide detector is safety equipment that should be installed in every living and work spaces. The smoke detector is usually fixed onto the ceiling to raise an alarm in case any sign of smoke is detected in part of the building. The device is recommended for kitchens, living rooms, laundry and bathrooms, where most of the smoke and carbon monoxide discharges usually occur. However, the systems can also be installed on other parts of your property for improved safety against fire and accidents.
One of the unique benefits of a smoke and CO detector is that it is very swift in action. The device can detect flames more rapidly than heat detectors. Today, there are various types of smoke detectors that you can choose to install in your home, office or business. The main smoke detectors that we can install for you include.
Ionization smoke detector
Wireless smoke detector
Photoelectric smoke detector
Double sensor smoke detector
Beam smoke detector
These smoke detectors are designed with intuitive features that guarantee efficiency and precision over time. The devices have low energy consumption rates that will enable you cut electricity bills. But, one of their most innovative features is the remote strobe light function that is specifically designed for to alert people with hearing disabilities in cases of smoke and carbon monoxide discharge. The light can be mounted in a different room or a common area to warn people who cannot hear the alarm.
While the above types of smoke detectors have unique features, all can still provide better safety against the risks of smoke and carbon monoxide in your building. Our consultants will assist you in choosing the most suitable smoke and carbon monoxide detectors for your living and work spaces as well as budget.
Custom smoke and carbon monoxide detector installation
After helping you choose the best smoke and CO detectors, we will also go ahead to install them onto your building. Before the installation, our technicians will first conduct an inspection of the areas where the devices will be installed to determine the correct approaches for setting them up. Although the devices are usually installed onto the ceilings, we can also install them on the walls and other strategic positions in your home.
Depending on the number of rooms or sections in the building, the activities performed therein and your preferences, we will strategically position the systems so you get the most out of them. After the installation, our technicians can also show you a few procedures on how to keep the device running smoothly without constantly raising any false alarms.
Order Smoke and Carbon Monoxide (CO) Installation Singapore
Simply contact us for reliable smoke and carbon monoxide (CO) detector installation Singapore.
HDB Registered Contractor
License Number: HB-09-5474D