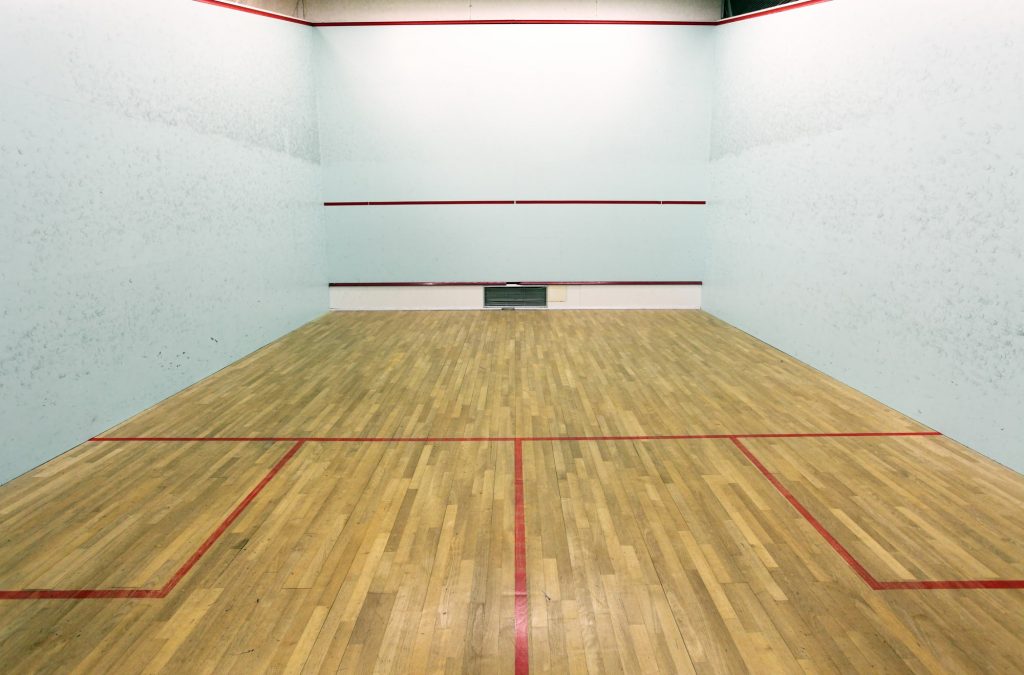 Although squash courts are still relatively scattered in Singapore, the game has continued to gain popularity in most parts of the city in the past few years. As many people continue to gain exposure and interest in the game, some have opted to build squash courts in their homes. Besides, many schools, recreational centers and even businesses now have squash courts where people can enjoy the sport.
While there are many aspects to developing an ideal squash court, and lighting is one of the most essential yet, ignored procedures. Quoting from the WSF court specification rules, rule number 11 stipulates that the court shall be lit by artificial light and the level of illumination should be at least 300 LUX, which is measured at about 1m above the level of the floor. However, proficient quash players say the minimum 300 LUX requirement is even too low.
Based on the conditions of the court and the continuous shifts in the gaming experience, it is often too difficult for players to focus better on the ball without proper lighting. This has put many squash court athletes in serious trouble trying to find proper and efficient squash court lighting solutions. But, Electrical Service Singapore has now discovered a lasting solution that you too can take advantage of to improve your court and gaming experience.
Professional Squash Court Lighting Solutions
The obvious reason for squash court lighting is to improve visibility and ensure the safety of players while on the court. However, there is so much more that you can also achieve by installing proper and quality lighting systems and fixtures on to your squash court. Installing quality lights will ensure greater convenience for athletes to use the court even after dark. Besides, it will also help with improving the overall appeal of the court.
At Electrical Service Singapore, we are not only committed to the correct and safe installation of your squash court lighting. Instead, we believe providing lasting squash court lighting solutions should begin with choosing the best quality and efficient squash court lighting systems and fixtures. As such, we will first introduce you to the best squash court lighting systems and their unique features.
Squash court LED lighting
In recognition of the fact that the minimum WSF requirement of 300 LUX does not provide adequate illumination in most squash courts, manufacturers have now come up with an incredible lighting configuration that can deliver at least 500 LUX. The lights layout that uses fluorescent luminaires is purposely developed to provide better ball visibility both at the centre as well as across all the four corners of the court.
Some of the best LED fluorescent luminaires for proper squash court lighting include
Interior surface-mounted or suspended fluorescent luminaire: These can be directly mounted or suspended on the ceilings using pendants or wires.
Interior recessed luminaire: These are suitable for mounting into plasterboards or ceilings.
Apart from the above fluorescent luminaires, we can also install C-shaped luminaires and U-shaped luminaires that also provide similar benefits.
These lights are highly durable, made of steel with powder coating. Compared to standard squash court lighting, LED lighting consumes significantly lower energy, which will no doubt bring down your electricity bills over time. The lights require no warm up time and will always power instantly. Besides, LED lighting systems and fixtures also come in varying light intensity and wavelengths so you can regulate the brightness to suit your needs.
By installing squash court LED lighting, you will also get to choose the most suitable controlling mechanisms for the lights. The lights are externally controlled via either manual switches or automated timers. Timer mechanism is usually the most preferred since it allows you to pre-program the lights to automatically switch on and off, change colours or wavelengths at given intervals.
Depending on the state of your court, your training needs and budget, we can also install standard squash lighting systems. In case your squash court has standard lights but, you wish to move to LED lighting, our company can still provide a custom service at your convenience without any extra costs. After a proper inspection of the court, we will discuss with you the most recommended squash court lighting solutions.
Order Squash Court Lighting Installation Singapore
Simply contact us for professional, reliable and affordable squash court lighting installation Singapore.
HDB Registered Contractor
License Number: HB-09-5474D