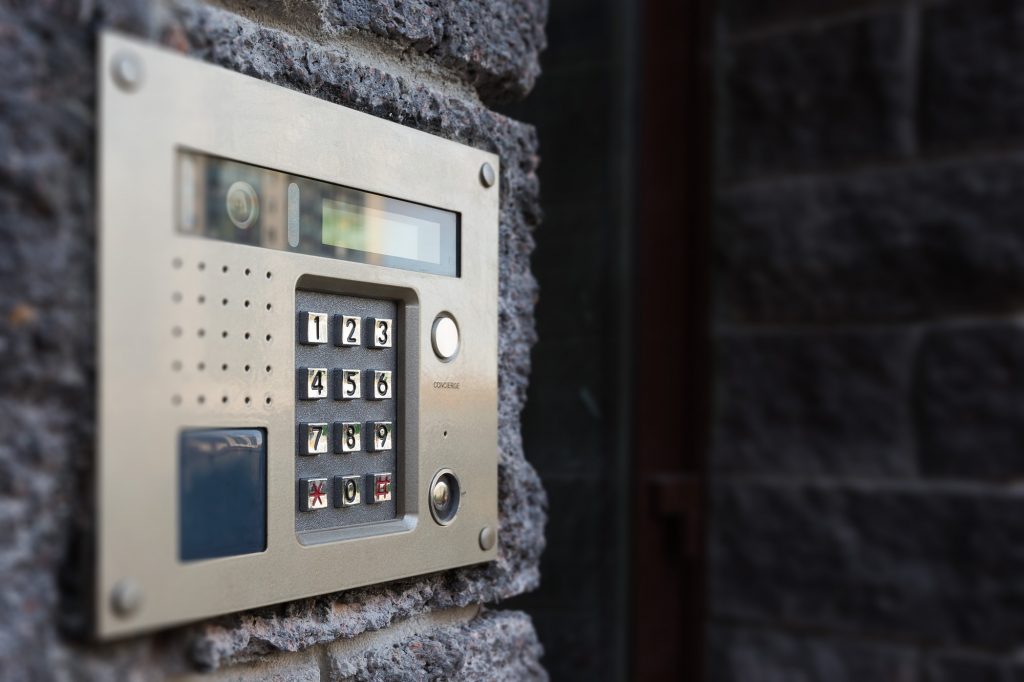 Communication is one of the most affected areas by the ongoing technological changes. And, the transformations have now made communications much easier and more efficient. An intercom system is a standalone device that facilitates communication between different groups of people within a network in both audio and audiovisual. In business environments, an intercom can support efficient communication between the management and workers, business to business communication as well as customers in real time.
Benefits of Intercom System
There are several benefits that you can attain by installing intercom systems in your business. The following are some of the unique benefits of installing audio and audiovisual intercom systems.
Quick and Stress-free communication
In busy business environments, calling each and every person on their phone can be costly and, also inconvenient since they may not even hear the phone ring. With an intercom system, you can instantly reach anyone within the network as they only have to push a button to respond. Apart from calls, you can also use the systems for instant messaging. Unlike using phones that could take minutes to reach out to someone, an intercom system supports immediate response, which also saves you time.
Intercom systems also support video, which means you can also use them to hold quick and short virtual meetings with employees. This comes in handy when you do not have the time to bring everyone together on short notice.
Emergency Announcements
Making announcements of alerts can be quite challenging when you have so many workers distributed across different floors of a building. In most occasions, you will have to send messages to every person's phone or work station that they may not even see on time. Whenever you install an intercom system, making emergency announcements is very simple. This is because the systems have audio and audiovisual devices installed on various sections of the building such that you will only need to press a button and speak to everyone at once.
Sometimes, sounding the alarms might only feel like a drill to most employees. An intercom system will enable you to effectively notify your workers whenever there is an emergency and, also direct them on how to proceed for safety.
Easy integration with security systems
Apart from communication, intercom systems can also go a long way in transforming the security of your property. Newer models can be easily integrated with CCTV and IP cameras to help with monitoring in commercial and industrial spaces. For instance, in case the security guards notice an illegal activity going on in part of the building, they can use the intercom to notify other security guards to respond. Besides, security guards can also use intercom systems to coordinate their operations within and outside your property.
Intercom systems can also be used for screening people as they enter buildings to prevent unauthorized access. Whenever the system is installed at the entry, everyone will have to pass through it so you can see their faces first. This ensures that only those you want to enter will do so. Installing the system at strategic locations on your property could also act as a deterrent to criminals as they provide a sense of enhanced security.
Professional Intercom System Installation Singapore
One of the most essential steps to enjoying all the benefits of intercom systems discussed above is professional installation. Even if you have the best quality intercom systems but, the installation is not done right, it is still highly likely that they will not serve you as intended. At Electrical Service Singapore, we are the experts in intercom system installation that you should engage to work on your project.
We provide professional audio and audiovisual intercom system installation in homes, businesses and various industrial developments in Singapore. Our goal is to equip your living and work spaces with the best communication and security systems for unrivalled efficiency and convenience. We achieve this by offering customized intercom system installation services that meet the unique needs of every client.
Our installation service is conducted in three main parts. Our consultants will first visit your property for a proper structural analysis to determine the best intercom systems and installation approaches for every space. We will then, provide an accurate quotation before the actual installation procedure so you always know what to expect from our service.
Contact us today for professional intercom system installation Singapore.
HDB Registered Contractor
License Number: HB-09-5474D