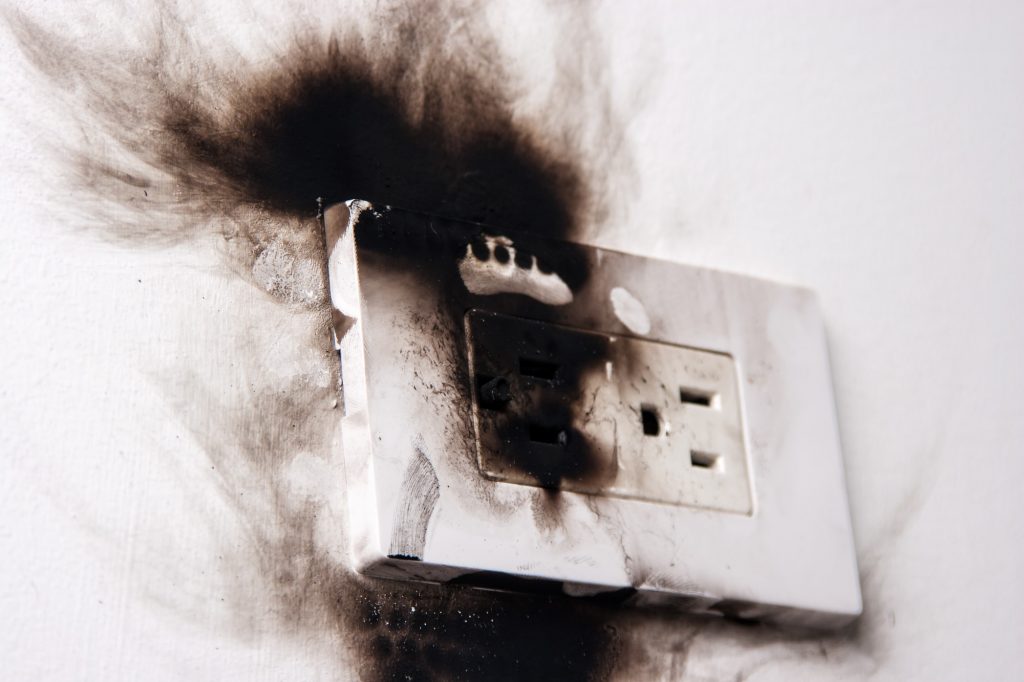 Power trips and power failure is a constant frustration that many households and businesses experience in Singapore. Apart from just the confusion that comes with the abrupt power trips and failure, it could also cause damage to your electrical appliances and fixtures that are connected to the system. As a result, you might even be forced to buy new electrical appliances. In case you operate a business, experiencing frequent power trips and power failure could badly impact productivity and, result in massive losses over time.
To those living in Singapore's HDB flats, power trips occur from time to time. However, due to the extensive network of hidden electrical wiring systems beneath the walls of the flats, it is not usually very easy to determine the causes of the problem. At Electrical Service Singapore, we are the electrical engineering service professionals that you can trust for help with fixing power trips and power failure issues in your home or business. Our goals is to enable you carry on with your normal life without worrying about electrical faults.
Reliable Power Trips and Power Failure Solutions
On your own, troubleshooting power trips and power failure could take several hours and, still end up in futility. Besides, it also requires a better understanding of how electrical systems operate. Instead of taking all these risks, let our electricians provide the best solutions to all your power trips and power failure issues. Even as we handle the tasks, it is critical that you also understand the procedures involved.
Knowing how to prevent power trips and power failure is one of the steps towards making sure that the problems do not interfere with your operations in the future. The knowledge will help you to avoid constant electrical repairs as well as damage to your appliances and fixtures too. The following are some of the best approaches for preventing frequent power trip and power failure.
Proper electrical wiring
Mismatch in electrical wiring is among the main causes of power trips in homes, offices and commercial buildings. At Electrical Service Singapore, we have the appropriate tools and technologies to easily diagnose and fix poor wiring so you are never troubled with power trips and power failure. We will also fix any short circuit issues so you can continue using the electricity in your home or business without frequent interruptions.
Reducing overloads on electric mains
Whenever your electric mains are overloaded, there are higher chances you will constantly experience power trips and power failure. Overloading can also result from plugging on and off several electrical fixtures and appliances at the same time. Thus, it is always advisable to make sure that your electrical appliances match the amount of power from the outlets.
Apart from resolving the overload on the electrical mains, we will also provide further advice on how to avoid similar occurrences in the future. Our electricians can also help with the planning of your home's entire electrical system.
Backup power source
Power trips and power failure can also result from faults at the power stations that supply electricity to your area. In such cases, finding immediate solutions can be hectic since you will have to wait until the station resolves the issues. To avoid staying in complete blackout, obtaining a backup power source is the most viable option. Most buildings in Singapore today have backup generators to keep the lights on even during power failure.
In case your building does not have a backup power source, our company can provide electrical power services so you are not left in the dark simply because of power trips and power failure.
Preventing power trips and power failure also requires that you use electricity and electrical appliances responsibly. Avoid risky practices like short circuits and mishandling of electrical systems at all times. Whenever a power trip or power failure occurs, do not touch any down wires, open the fridge, and plug appliances into the sockets or light candles.
The Best Solutions to Power Trips and Power Failure Singapore
Instead of panicking or running up and down trying to find the cause of power trips and power failure in your home, simply talk to us. We understand the frustrations of power trips and power failure in Singapore and, have the best solutions to keep your electrical fixtures and appliances powered throughout.
HDB Registered Contractor
License Number: HB-09-5474D