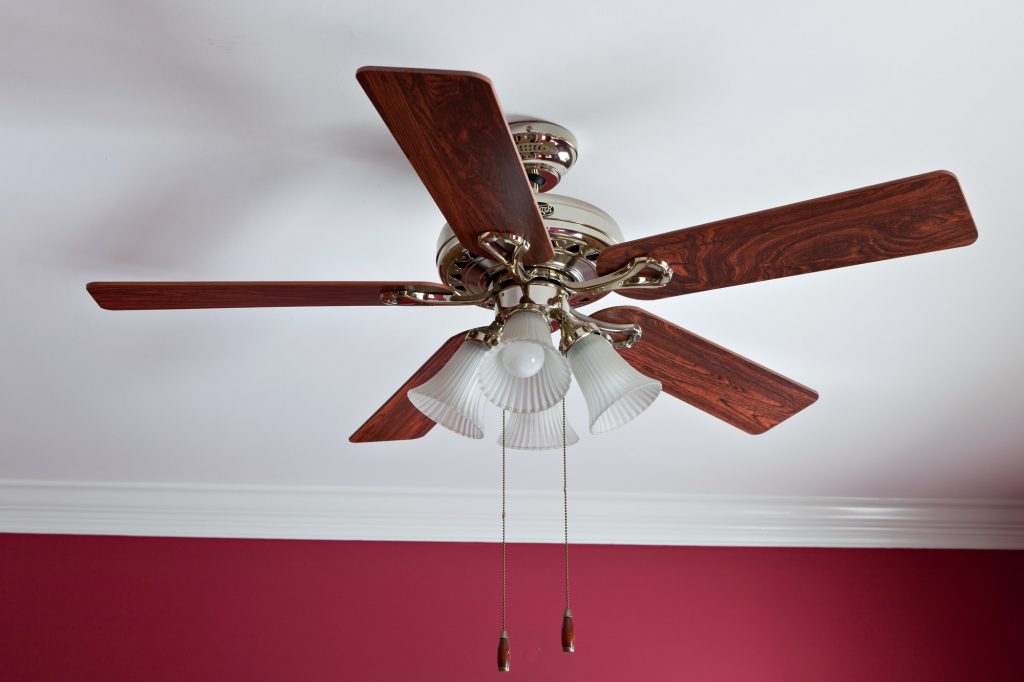 Ceiling fans play a critical role in cooling spaces, which make them an important electrical component that every home owner and business should consider. In places like Singapore where the climates often shoot high, it is recommended to have a fully functional and efficient ceiling fan in your home, office and business. Unlike other stand-alone fans, ceiling fans are more productive since even one is just enough to serve a very large area.
Ceiling fans are also highly durable and last longer than most detached fans. Owing to their longevity, these electrical appliances will no doubt keep your living and work spaces cool and comfortable over time. On the other hand, ceiling fans can also go a long way in improving the overall aesthetics of your interior spaces. They can be strategically positioned to efficiently meet all your cooling and decor needs.
Although the performance of a ceiling fan relies on a number of factors, poor installation and operational faults can have significant impacts on how it serves you. Generally, there are some issues that you might want to try fixing on your own. Sometimes, even the installation might seem easy to perform. However, taking matters into your hands without proper electrical engineering skills could only cause more trouble.
Custom Ceiling Fan Installation and Repair Solutions
At Electrical Service Singapore, we believe efficient ceiling fans are integral to the comfort, hygiene, beauty and the overall appeal of your living and work spaces And, the right place to start making that dream come true is by making sure that the fan is correctly installed on your ceiling. The number of fans to be installed will mainly depend on your cooling needs, the orientation of the rooms, other cooling systems therein and electrical appliances.
Whenever you hire our company for ceiling fan installation, we will first send a team of consultants to assess the spaces where the fans will be erected. During that process, we take into account all the above mentioned elements including any other concerns that you may have including your budget estimates. Besides, our consultants will also assist clients in choosing the most suitable ceiling fans for your home, office or business.
Using sample case studies from past projects and resources on how to install a ceiling fan, we will provide greater inspiration to enable you get highly efficient and bespoke ceiling fans for every space. Coupled with our client-focussed consultation service, there is no doubt you can easily find the right ceiling fan that truly matches your home's cooling and aesthetic needs. Before the installation, we will prepare and send you an accurate quotation for the entire project without any hidden charges.
Reliable ceiling fan repair service
Similar to the way we handle ceiling fan installation, we also begin repair works with a proper assessments. With the latest technologies, we can quickly troubleshoot a wide range of ceiling fan problems right inside your home, office or business. A faulty ceiling fan can produce buzzing sounds that make your spaces uncomfortable. They can also promote the growth of mold, which could impact allergies and infections.
If the fan is completely broken, you may have to get another cooling system in order to keep the spaces cool. However, do not rush into buying another fan or cooling system before our experts look at the faulty one. After troubleshooting the problems, we will discuss with you the best repair approaches that our electricians will also perform at your convenience. We can effectively diagnose and fix various ceiling fan issues including.
Ceiling fan wiring problems
Broken / shaky ceiling fans that produce buzzing or cranking sounds
Ceiling fan circuit breakers
Speed regulators
Ceiling fan control switches
The ones listed above are just a few of the ceiling fan problems that we can fix for you. Based on the issues established during troubleshooting and your expectations, our electricians can provide immediate repair solutions so you can resume using the ceiling fan as soon as possible. If parts of the ceiling fan are badly damaged beyond repair, we can also provide replacement service on demand.
Order Ceiling Fan Repair and Installation Service Singapore
Electrical Service Singapore is your one-stop shop for tailor made ceiling fan repair and installation solutions. Contact us today for ceiling fan installation and repair service Singapore.
HDB Registered Contractor
License Number: HB-09-5474D