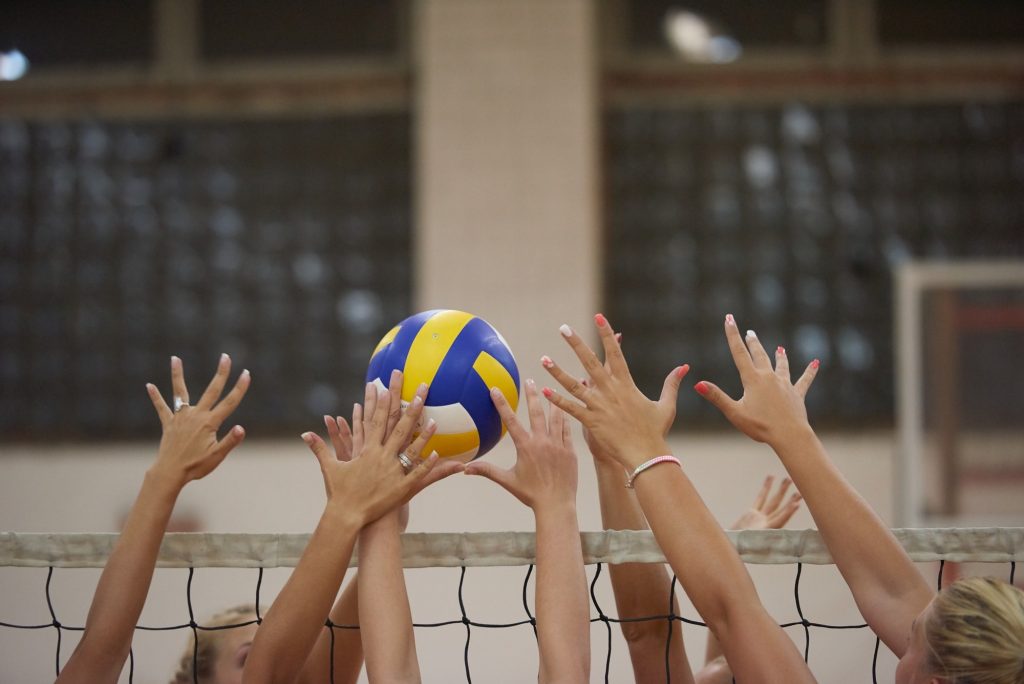 Volleyball is a common sport not only in Singapore but, many other parts of the globe too. While some play volleyball for leisure, others do it for health and wellness benefits and, a small population also join the sport to acquire skills for playing it on a professional level. Nevertheless, there are specific requirements for developing an ideal volleyball court that must be observed to make the platform fully functional, safe and appealing.
Proper lighting is one of the essential requirements that you must meet regardless of whether the volleyball court is used regularly or occasionally. Obviously, a well lit volleyball court is much safer and enjoyable to play on because of the improved visibility that the lights provide. Since volleyball involves intense activities and multiple players on the pitch, improper visibility could easily hinder coordination and, also cause accidents.
Installing quality lighting systems and fixtures onto your volleyball court will also give the athletes so much convenience in terms of when to train. The lighting will ensure that the court is safe for use both during the day and at night. As a result, players can choose the best times to train for better performance. Besides, installing quality volleyball court lighting could also transform the aesthetics of the arena, making it more attractive.
Professional Volleyball Court Lighting Solutions
Considering the numerous benefits of volleyball court lighting installation, it is a critical procedure that you should consider for your new, refurbished or ageing volleyball court. At Electrical Service Singapore, we provide professional and reliable volleyball court lighting solutions for residential establishments, schools, community centres, sports organizations and businesses in Singapore.
The best quality volleyball court lighting systems
To us, providing volleyball court lighting solutions is not just about the correct installation of the lights and fixtures. Instead, we also go further to provide professional consultancy so you are able to first choose the right volleyball court lighting systems and fixtures that suit your specific court, training needs and budget. Even if the installation is done correctly but, you have poor quality lighting systems, there is not much that will be achieved with the lights.
Similar to other sports courts, there are strict regulations for ideal volleyball court lighting systems and fixtures. Typically, the recommended lighting fixtures for volleyball courts should be sturdy, weather-proof, and flicker-free. Besides, the best lights should also have the capability to produce high CRI. After thorough research and testing, LED fixtures have been proven the best for lighting up volleyball courts.
Compared to other standard lighting fixtures like metal halides, volleyball court LED lighting meets all the above regulations. On the other hand, LED light fixtures are also energy-saving, enabling you to reduce electricity bills and operational costs. Volleyball court LED lighting fixtures come in diverse options for different gaming preferences and levels of play. This means you will easily get the most suitable and efficient lighting solutions for your court.
Depending on the dimensions of your court and player preferences, you can choose the lighting fixtures in terms of foot-candle outputs, pole heights and light intensity. Each of the volleyball court LED lighting fixtures comes with complementary hardware and accessories for proper installation including steel poles, sports lighters, anchor bolts, bullhorn mounts and sports mounts.
Custom volleyball court lighting installation
To help our clients with choosing the most suitable lighting fixtures and systems for every volleyball court, we usually start the projects with a thorough assessment of the courts. Doing so not only enables us to determine the right volleyball court lighting fixtures but, also appropriate installation approaches that will ensure they serve you as expected. We always emphasize custom volleyball court lighting installation services tailored to the unique gaming needs of athletes and dimensions of different volleyball courts.
Our volleyball court lighting installation service is also highly reliable and can be delivered at your own convenience. We have trained and experienced sports court lighting technicians to serve you on demand, which guarantees quality workmanship that will sure surpass your expectations. Besides, we also have the most competitive rates in the industry that ensures professional volleyball court lighting solutions at no extra costs.
Hire Volleyball Court Lighting Installation Singapore
Whether you are developing a new volleyball court or renovating an old one, talk to us for the best volleyball court lighting installation Singapore.
HDB Registered Contractor
License Number: HB-09-5474D