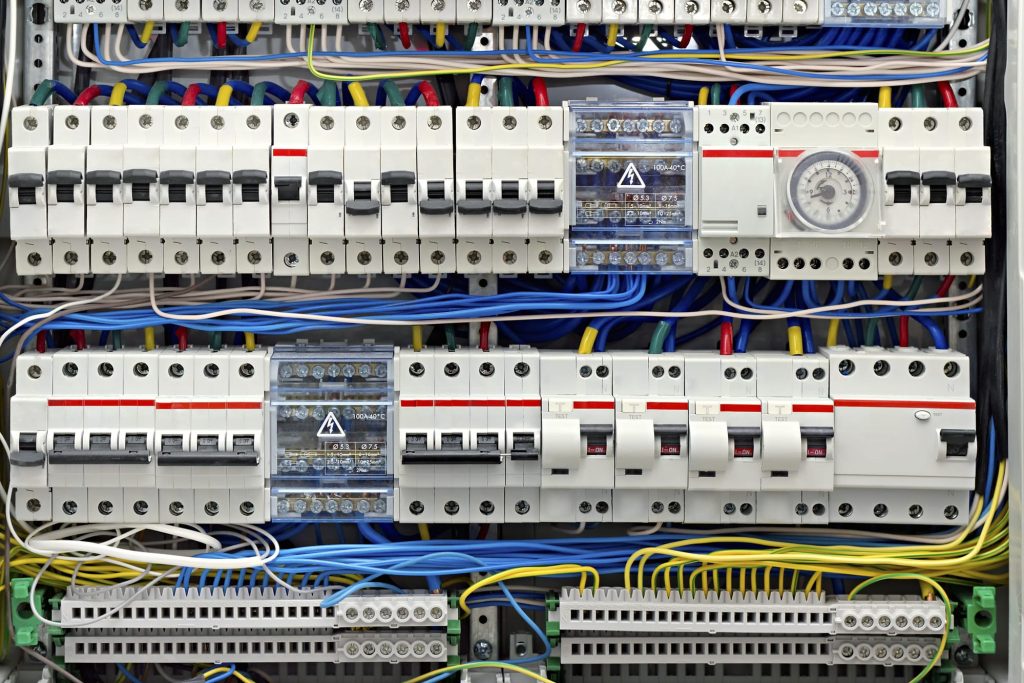 Simply referred to as a consumer unit by electricians, an electric distribution board (DB) box is an essential electrical component of every building. Whether you are building a new home or renovating an existing one, it is always recommended to install an efficient electric distribution board box. The proper installation of a good DB box will ensure protection against various electrical dangers including fires and shocks.
An efficient electrical distribution board box will also cushion your electrical systems and appliances from the risks of power surge and trips. On the other hand, it also goes a long way in ensuring the easy maintenance and refitting of electrical wiring. But, you can only enjoy these benefits if the system is correctly installed. And, Electrical Service Singapore is the expert to engage for professional electric DB box installation service.
We install electrical distribution board box in residential establishments and businesses too in Singapore. One of the things that set us apart is that we offer a 30 days service warranty, which guarantees the ultimate solutions to all your electrical DB box installation woes. Besides, our trained and licensed electricians are readily available on short notice to deliver the best service at your convenience.
Professional Electrical Distribution Board Box Installation Solutions
At Electrical Service Singapore, we believe getting lasting DB box installation solutions is not just about putting up the component on your building. As such, we are also committed to enlightening all our clients on the procedures so you know exactly what to expect with regards to electrical panels. While there are several things about electrical boards, knowing the basics is important to assist you with troubleshooting issues and understanding how the system operates.
There are usually different supply lines that provide electricity into homes via meter boxes. These are complemented with electric boards that can track your monthly power consumption. The supply lines are connected to the distribution board box with circuit breakers that control the electricity. Since the power used in your home has to go through the breaker panel, the circuit breakers therein will cause shutdown of the system in the event of power surges and trips. As a result, you will be able to easily avoid short circuits and fires.
Other components of a DB box include switches, by-pass equipment, fuse links, current detectors and bus bars. However, the key parts that you should be properly enlightened on are the circuit breakers and terminals. All these parts work collectively to protect your building's electrical system, appliances and fixtures from damage in case of power trips and similar occurrences. As the experts in installing electrical DB boxes, we can still enlighten you on any other aspects of the system that you may need to know.
Tailor made electrical panel installation service
While all electrical distribution board boxes serve the same purpose, installation can take different forms depending on your home's electrical system and your specific needs. Therefore, we always pursue a unique approach in every DB box installation project. Whenever you hire our company for the service, our electricians will first visit your home to inspect the areas where the panel will be installed.
Through the preliminary inspections, we are also able to determine the most suitable approaches for installing the component. During the procedure, our electricians will extensively discuss with you about all the details of the project beforehand then, prepare a quotation for the work. When preparing quotations, we are always keen on making sure that you get the best electrical distribution box board installation tailored to your needs and budget.
Sometimes, you may be considering installing a new breaker panel because of problems with an existing one. In such situations, we will first try to diagnose and fix the issues to save you money. Besides the installation, our company also specializes in professional electrical repair services that cover a wide range of systems including DB boxes, circuit breakers and others. This ensures you can always get all the electrical engineering solutions that you need at once.
Order Electrical Distribution Board Box Installation Service Singapore
Simply contact us for the best electrical distribution board box / breaker panel / electric board installation service in Singapore.
HDB Registered Contractor
License Number: HB-09-5474D