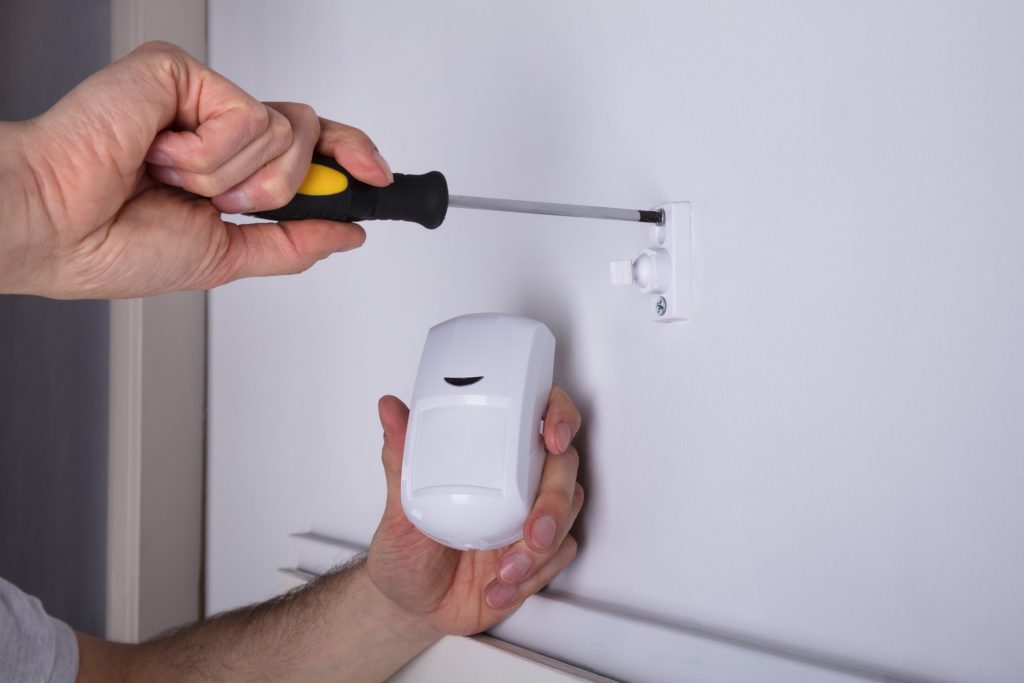 Security is one of the greatest concerns for every commercial and industrial enterprise. Even at home, you still need appropriate measures in place to boost your security as well as that of your belongings. Over the years, manufacturers of security systems have stepped up their efforts to respond to this rapidly increasing need. And, motion sensors are among some of the latest recommended systems for boosting security in residential, commercial and industrial establishments.
Benefits of Installing Motion Sensors
Unlike in the past few years, many businesses today are opting to install motion sensors as a security measure. However, some are still quite sceptical about the systems. One of the main reasons for this is because not many people understand the benefits of installing motion sensors on their property. If that is the case, the following are the key benefits that you can experience whenever you install motion sensors on your property.
Improved security
In most occasions, burglars and thieves usually break into buildings whenever there is no one inside. Some will also wait until everyone is asleep to attack since that is when they can be hardly noticed. This means, it can be easier to deter such activities with a system that can instantly detect movements on the property. Motion sensor exterior lights, door lights and floodlights will automatically raise an alarm by switching on the lights or sounding a siren whenever any movement is detected around the property.
Even if you are not around, the lights can signal the neighbours about interference in your property. Newer models of motion sensors also have smartphone, computer and tablet function that enable you to control the system and, also receive alerts remotely whenever motion is detected. The remote control also helps with convenient monitoring of the property for enhanced security.
Greater convenience
With the remote control features of motion sensors, their convenience is undoubted. With the systems, you can also easily automate your lighting fixtures to operate the way you want. For instance, you can pre-program the exterior and security lights to switch on every time that you enter into the property. As a result, you do not have to go through the stress of manually switching the lights around your perimeter, at the gate, driveway or even in the garage on and off every day.
Cost savings
Since motion sensors can facilitate real time monitoring and provide instant alerts of intrusion into your property, they can help businesses and homeowners to avoid several risks and losses. With motion sensor-activated lighting, you do not have to keep your floodlights and other exterior lighting fixtures on throughout, which also save energy. However, the systems are quite energy efficient and, will significantly lower your electricity bills over time.
Professional Motion Sensor Installation Singapore
At Electrical Service Singapore, we provide professional motion sensor installation services to residential, commercial and industrial developments in Singapore. Our company brings together a team of highly trained electrical engineers with many years experience in the industry, which enable us to deliver tailor made motion sensor installation solutions. In every service, we emphasize lasting solutions that guarantee better security, enhanced convenience and greater cost savings in the long term.
Whenever you hire our company to install motion sensors on your property, we will first conduct a structural analysis. We do this so that our technicians are well acquainted with the security needs of your property as well as your personal preferences. Depending on the size and orientation of the property, its location, the electrical systems therein, your preferences and budget, we will discuss with you in advance, the most suitable motion sensors as well as installation procedures.
The main types of motion sensors in the market that we can install for you include.
Passive Infrared motion sensors
Ultrasonic motion sensors
Dual-technology motion sensors
Microwave motion sensors
Each of these types of motion sensors has unique features that our consultants will also explain to you for informed decision making. Motion sensors can be mounted on various sections and components of the property including along the perimeter, at the entry and exit points, on the doors, walls and ceilings. Besides, we can install the systems indoors, outdoors or on both based on your security needs and preferences.
Get in touch with us today for professional motion sensor installation Singapore.
HDB Registered Contractor
License Number: HB-09-5474D