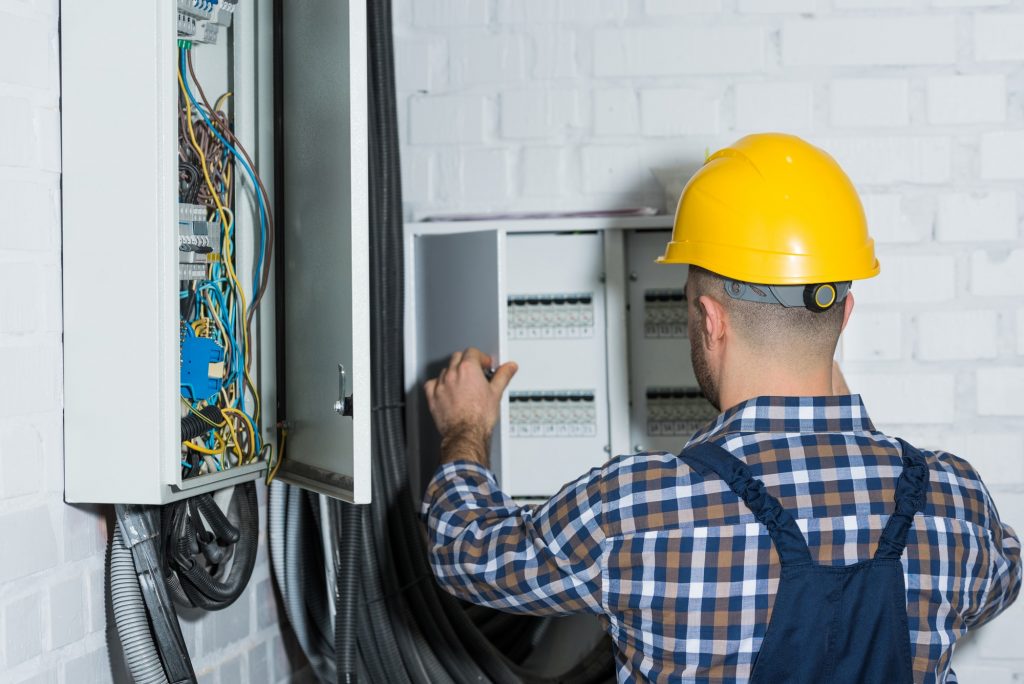 Electricity has been and still remains the key source of power in almost all residential, commercial and industrial property in Singapore. Regardless of the amount of electricity that you use on a daily basis, there are various electrical components that must be installed on the property to link your appliances onto the grid. Although these electrical components serve diverse functions, they collectively make it possible for you to use the electricity at your convenience with the least risks.
Among the various electrical components that you need to efficiently use electricity in your home or business, there are those that require a special section to house them. An LV switch room or power is a special unit that serves as a centralized station for major electrical components. A typical LV switch room and power house comprises of switchgear, transformers, distribution board, control and protective gear. The station can be set up indoors, partially or wholly outdoors based on the available space and user preferences.
Benefits of a LV Switch Room or Power House
LV switch rooms or power houses are mainly recommended for residential, commercial and industrial establishments that use high amounts of electricity. But, they can still offer significant benefits to buildings that use less electricity.
Improved safety
Most electrical accidents and faults often occur as a result of human interference. In busy commercial environments, it is easy for people to accidentally hit or get into contact with electrical components, causing accidents and other risks. A LV room will ensure that the critical electrical components are secured in a special section with restricted access only to electricians.
This will ensure better protection for your family and workers against accidents resulting from interference with electrical systems. Besides, it can also enable you to avoid huge electrical repair and maintenance costs that would occur as a result of constant interferences with electrical systems and fixtures.
Convenience
Creating a power house on your property will ensure greater convenience in terms of monitoring the efficiency and performance of your electrical systems. Considering it houses critical electrical systems like transformers, controls and switchgear, you can easily monitor the distribution and usage of electricity across the entire property from a centralized point.
The systems housed in the LV switch room an also come in handy when troubleshooting electrical problems in sections or across the entire property. The power house is linked to all the electrical installations and fixtures on the property; hence, it can be easier to spot the specific areas where the issues are experienced whenever they occur.
Scalability
The design, layout and installation of LV switch rooms emphasize scalability so you can easily customize the systems to suit your specific needs. This is great news especially for plant manufacturers that may want to consider future expansion. The transformers and switchgear can be scaled to support more or less electrical appliances.
Professional LV Switch Room and Power House Installation
A LV switch room orb power house is an essential facility for every residential, commercial and industrial establishment. Today, a LV switch room is a mandatory requirement for many commercial and industrial properties in Singapore by the government. At Electrical Service Singapore, we are the professionals that you should engage to design and install a LV switch room and power house for your home and business.
Unlike certain simple DIY electrical procedures, developing an efficient LV switch room and power house requires greater electrical engineering expertise and experience. From the planning, design, layout to installation of the systems, there are strict rules that must be observed. Even the slightest mistakes in the design or installation processes of the systems could have costly results that you can easily avoid by hiring our specialists.
Since every building is unique in terms of design and electrical systems, we always focus on custom services tailored to your specific needs and budget. Our consultants will first conduct a proper analysis of your property and the electrical systems used therein. At the same time, they will also take into consideration your preferences and needs. We will also provide an accurate quotation before the work begins so you know what to expect.
Contact us today for professional LV switch room and power house planning, design and installation Singapore.
HDB Registered Contractor
License Number: HB-09-5474D