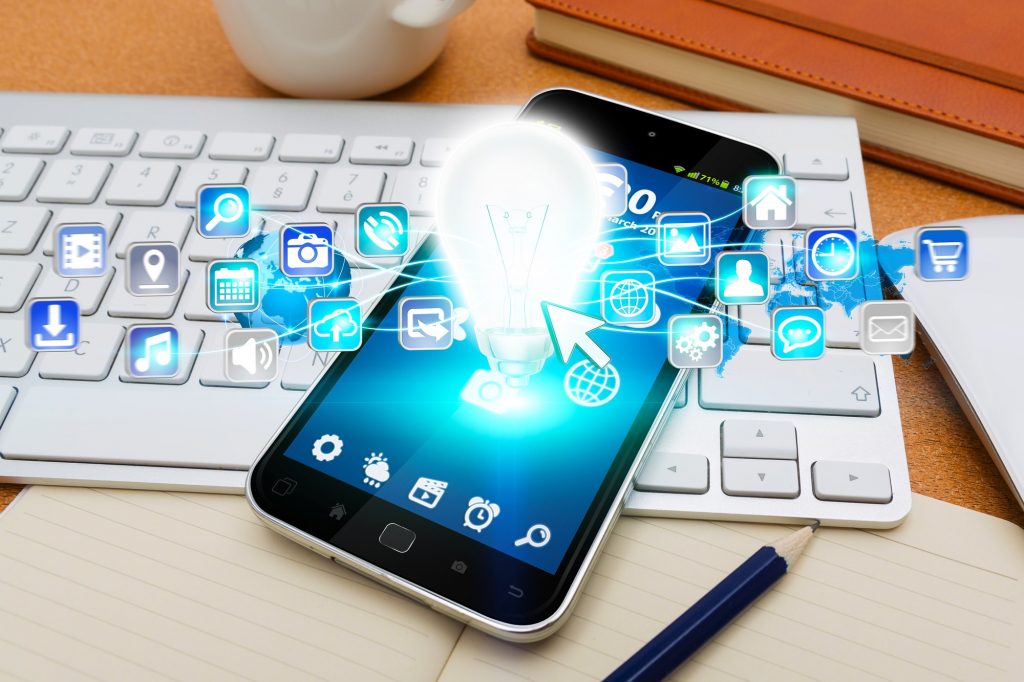 Smart lighting is an intelligent transformation that is currently taking the world by storm. In fact, it is predicted that smart lighting solutions will continue to take centre stage in most homes and businesses in Singapore and other cities across the globe. Smart lighting has been identified as one of the most essential strategies for building cities of the future and, Singapore is among the pioneers of this incredible idea.
Experts say smart lighting solutions provide opportunities beyond just the creation of value through cutting energy and maintenance costs. However, these opportunities can only be seized through professional smart lighting solutions. At Electrical Service Singapore, our company is the expert in smart lighting solutions that you should engage when planning to switch to smart lighting in your home or business.
Why Choose Smart Lighting
Smart lighting solutions have been around for some time now and, many cities around the world including Singapore have adopted it. However, the idea has only been popular in businesses and palatial residential establishments. With our help, you can now easily install smart lighting solutions in just any living and work space. Here's why you should choose smart lighting solutions for your home and business.
Greater cost savings
Perhaps, this is the main reason why most people install smart lighting in their homes and businesses. With smart lighting solutions, you can always expect incredibly low electricity bills because all the systems and fixtures used are energy efficient. Besides, smart lighting appliances also have monitors and sensors that provide real time data about energy usage, which can help you to determine how to cut costs and improve lighting.
Through the data obtained from the appliances, you could also be able to diagnose and fix issues before they develop. As a result, even your overall home maintenance costs will significantly reduce. Smart lighting appliances and systems are also more durable and last longer than conventional lighting fixtures, offering you the best money value over time.
Automated controls with easy upgrade
Another unique benefit of smart lighting solutions is that the systems and appliances can be easily upgraded so you do not have to replace the entire installation. Newer models of smart lighting solutions are equipped with automated technologies, hardware and software that can be customized to your specific lighting needs. Smart lighting also allows for automation and wireless connectivity so you can easily control the lights even from your smartphone.
Variety of lighting options
Smart lighting solutions provide endless possibilities when it comes to functionality and aesthetics. Recommended for both internal and external spaces, smart lighting solutions can create significant transformations in just any environment. There are various types of smart lighting systems to choose from including smart bulbs, smart switches, and smart light panels among others. We install smart color changing bulbs, temperature changing bulbs and dimming bulbs. Our smart switches are also more convenient since they have remote control functions.
When installing smart lighting, you can either choose wireless switches or those with buttons based on what is convenient for your home or business. All the lighting appliances and systems come with special fixtures to bring the desired effects in every space. Besides, the lighting controls can also be integrated into smartphone applications.
Eco-friendly lighting
Smart lighting solutions are also developed with the environment in mind. The smart bulbs and light panels installed have no carbon emissions like conventional bulbs, making sure that your spaces are comfortable throughout. Due to their durable and intelligent construction, smart bulbs also do not experience overheating that could cause accidents, making them quite safe for both living and work spaces.
Hire Professional Smart Lighting Solutions Singapore
In case you are planning to move to smart lighting, it is always advisable to hire a professional to do the installations. And, Electrical Service Singapore is the trusted smart lighting solutions company in Singapore that you should engage for your project. We do smart lighting installations in residential establishments and businesses across Singapore.
By choosing our company, you are guaranteed professional smart lighting solutions tailored to your unique lighting needs and budget. For quality assurance, we provide a service guarantee to all our clients. Simply talk to us today for the best smart lighting solutions Singapore.
HDB Registered Contractor
License Number: HB-09-5474D