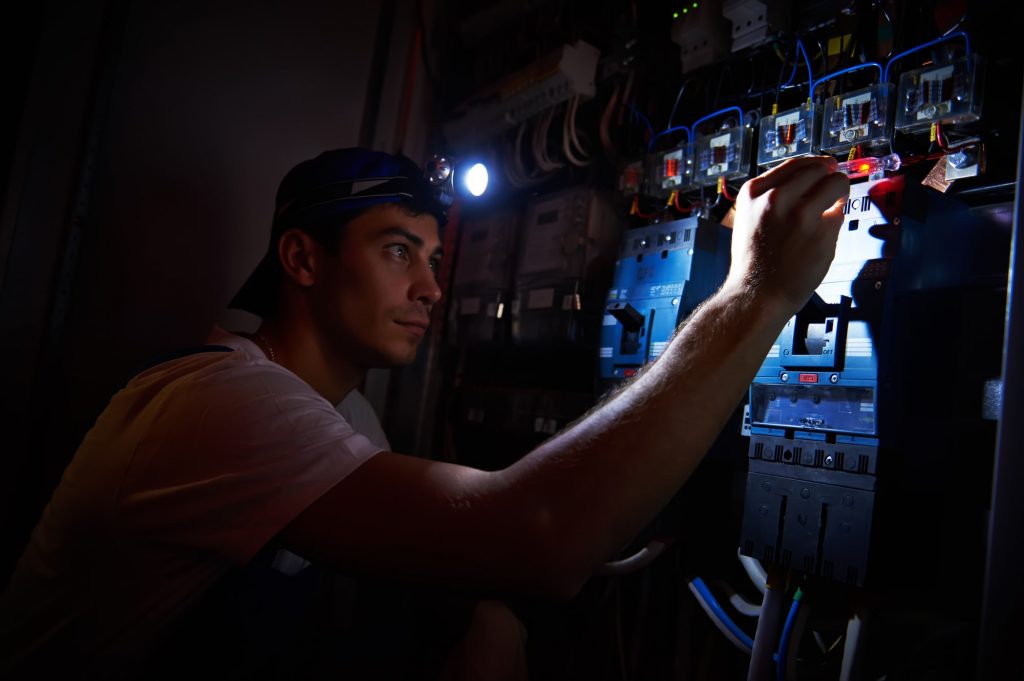 Emergencies occur when you least expect and, often come without any warning signs. With regards to electrical systems, appliances and fixtures, emergencies can have significant repercussions at home, in the office or business. Regardless of the specific kind of electrical glitch that you are faced with, there is no doubt you need immediate resolutions. Any delays in finding the most appropriate solutions to the problems could put you and the entire building in great danger.
In Singapore, almost the entire population rely on electricity to power their appliances and devices on a daily basis. As such, sudden electrical issues can have a big impact on your daily living needs. Although electrical faults are a common occurrence in homes, office and businesses, it can be more frustrating if you are unable to get immediate help in fixing the issues. At Electrical Service Singapore, we are the most reliable partner that you can always trust for professional emergency electrician services Singapore.
We understand the risks that can happen if electrical problems are not immediately diagnosed and fixed right. Some faults may cause damage to electrical appliances and systems. Others may also impact more serious issues including fire and accidents, putting the people using the building at risk of injuries. Attempting to handle serious electrical issues without the skills and appropriate tools could even result in electrocution. That is why you should always leave all your emergency electrical service needs to our electricians.
All-inclusive Emergency Electrician Services
Generally, electrical problems vary from one case to another. However, there are many faults that require urgent resolutions to ensure that your electricity is not interrupted. Our company has a team of trained electricians with experience in diagnosing and fixing various kinds of electrical systems and appliances. Apart from offering immediate resolutions to electrical faults, we can also install any appliance or fixture whenever you need. Our goal is to make sure that you are able to get the ultimate solutions to all your electrical woes at your own convenience.
At Electrical Service Singapore, we have the expertise to effectively address all your electrical concerns with the desired urgency. Our emergency electrician services cater for but, not limited to the following.
Fast installation of electrical systems and appliances
In case you are looking for a professional electrician for emergency electrical installation, our company can dispatch a team to serve you on short notice. We have expertise in installing various kinds of electrical systems and appliances including circuit breakers, lights, water heaters, ceiling fans, switches, distribution board box among others.
Troubleshooting electrical issues
In case your electrical appliances and systems suddenly start to malfunction, the first step to solving them is through proper electrical troubleshooting. Our electricians can visit your home to troubleshoot the problems and provide lasting solutions without keeping you waiting.
Perhaps, this is the main reason why most people in Singapore hire emergency electrical services. Regardless of the electrical problems that you are experiencing, our electricians can visit the property on short notice to diagnose and resolve them. To deliver lasting electrical repair solutions, we always begin with comprehensive troubleshooting and assessment of the affected electrical systems and appliances.
After diagnosing the issues, our electricians will discuss the most appropriate solutions that will enable you to continue using electricity without any risks. Depending on the findings of the assessments, we will tell you whether repair or replacement is the most suitable remedy. For slight issues, we will quickly do the required repair works. If the problems cannot be fixed, we will also do a replacement in the shortest time.
In case you are hosting a function like an exhibition or party and need urgent power supply, our company can also provide electricity at your convenience. We also offer emergency electrical power for residential and commercial establishments.
Hire Reliable Emergency Electrician Services Singapore
Having a reliable electrician to serve you on demand will not only give you peace of mind but, also enable to you detect and avoid electrical issues before they escalate. Electrical Service Singapore is the go-to company for emergency electrician services Singapore. We guarantee fast response, affordable and tailor made electrical services. Simply talk to us for reliable emergency electrician services in your home, office or business.
HDB Registered Contractor
License Number: HB-09-5474D