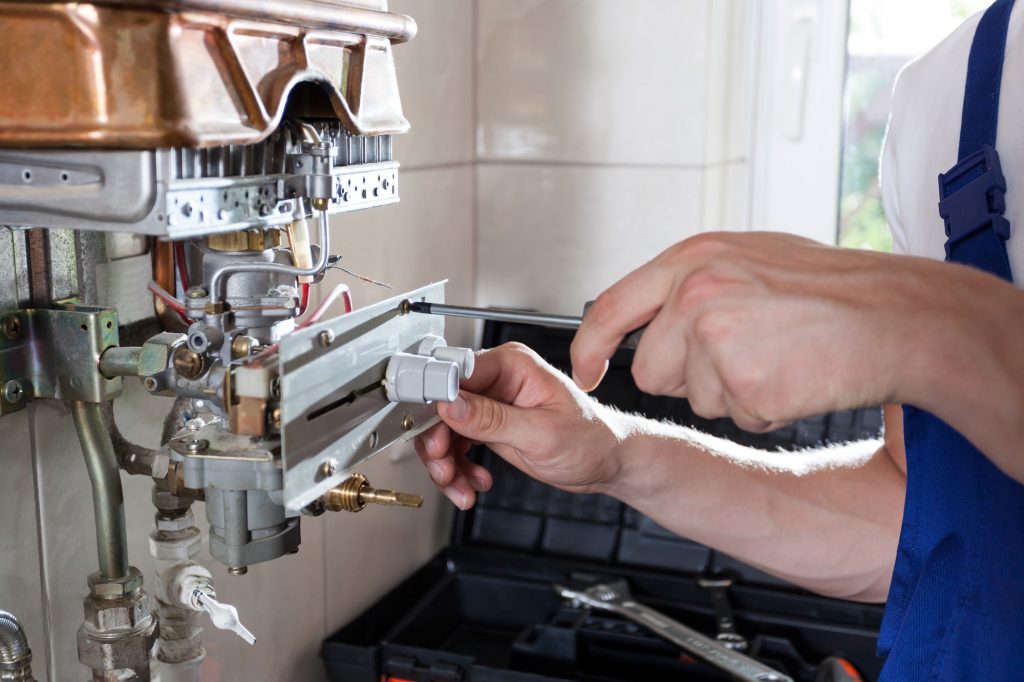 Water heating systems are a common sight on most homes across Singapore today. They are critical to making sure that you have a continuous supply of heated water in your home. Since the heaters use electricity to heat the water, they not only save time but, also eliminate the stress of manually heating water each time you need warm or hot water. Besides, water heaters also offer greater convenience since they can easily heat large amounts of water in a short time and, on demand.
Contrary to what most people usually think, having an efficient water heater offers more benefits that just heating water. A high quality and correctly installed water heater can also help you with energy conservation. For instance, tank-less water heaters can store water under constant temperatures for a long time so you do not have to heat it whenever you want to use. As a result, you will be able to save quite a lot in terms of electricity bills and overall home utility costs.
Studies show water heating is the second largest consumer of energy in many homes in Singapore. This only shows the greater role that the system plays in homes. As such, it is just in order that you give better thought to its installation, repair and replacement. At Electrical Service Singapore, we are the professionals in water heater installation, repair and replacement services Singapore to engage for your project. For quality assurance, we always issue 30 days service warranty.
Custom Water Heater Installation, Repair and Replacement Services
Owing to the advances in technology, manufacturers keep releasing new water heaters into the market. Today, there are various kinds of water heaters to choose from when thinking of installing one in your home. For informed decision making, we believe it is our responsibility to educate our clients on the different types of water heaters in the market and their attributes. Knowing the various water heaters will help you determine the most suitable one for your home's water heating needs.
Having been in the industry long enough, we understand the most efficient water heaters that can sure meet your needs. The main types of water heaters that we can install, repair and replace for you include.
Conventional water heaters
These have tanks that use electricity or gas to keep the water under set temperatures. With a lifespan of about 8 to 10 years, newer models of conventional water heaters offer energy savings of up to 7% on water heating bills.
Tankless water heaters
Unlike conventional water heaters, these have a longer lifespan of about 20 years and heat water on-demand. Turning on the tap triggers the heater to heat the water so you have a continuous flow of hot water. It small size enables it to conserve space but, it can also save up to 30% of your water heating costs.
Solar water heaters
As the name suggests, solar water heaters use the energy from the sun to heat water. Depending on your needs and budget, you can choose between passive and active solar water heaters. Since it uses solar, this water heating system is perhaps the safest and most cost-effective.
Hybrid heat pump water heater
This system comprises of a heat pump and conventional water tank. Using heat from the air and existing water and electrical connections, this unit can help you reduce up to 60% of water heating costs.
In case you are thinking of installing a new water heater or replacing an existing one, our electricians will carefully guide you through the various alternatives in the market. We understand that sometimes, you may have already made up your mind on the particular water heater to put up in your home. Nevertheless, we will offer the best recommendations for water heaters that can truly meet your current and future water heating needs.
If your water heater is faulty, our electricians can also visit your home to fix it. We have the skills and efficient technologies to effectively troubleshoot and resolve both common and complex water heater issues. Depending on the issues and your expectations, we can always perform the repair works at your convenience.
Simply talk to us for professional, reliable and affordable water heater installation, repair and replacement Singapore.  
HDB Registered Contractor
License Number: HB-09-5474D