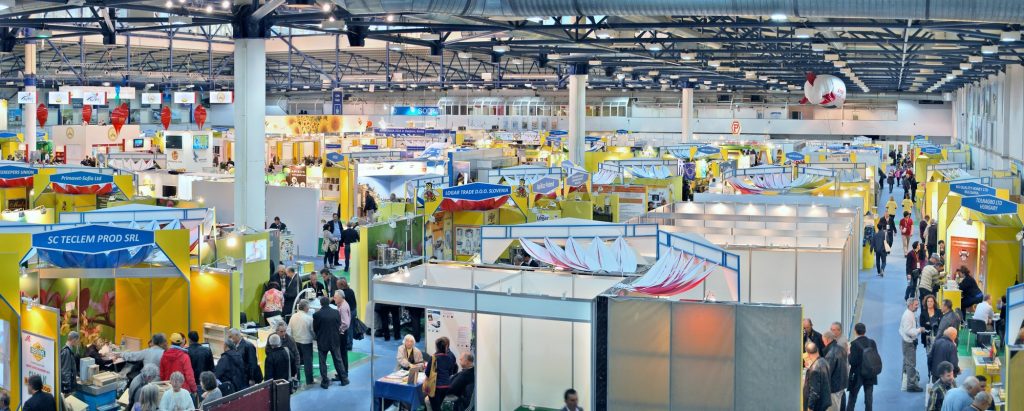 Unlike other kinds of social functions, an exhibition requires a certain standard of formality since you are looking to convince people to buy into your idea, product or service. Generally, there are various kinds of equipment that you will need depending on the activities including display screens, audio visual systems, lighting and entertainment equipment. All these appliances and fittings require electrical power to run, which means you will also need a reliable source of power.
While most exhibitions are often held indoors, outdoors also provide a great environment for such functions. A wide range of indoor exhibition venues usually have electricity but, they are constantly subject to constraints like power interruptions and blackouts. Many outdoor venues on the other hand, lack electricity. Regardless of the venue of your exhibition, you should have an alternative source of power. Owing to the electrical equipment and systems also required for the event, it is also important to get electrical technicians.
Electrical Service Singapore is the expert that you can always count on for reliable exhibition power and electrical services Singapore. We offer electrical power for hire to all kinds of exhibitions ranging from small book exhibitions, corporate galas to larger industrial product launches. Besides reliable power to run your exhibition appliances, we also provide custom electrical services that will sure come in handy when setting up equipment like lights, display appliances and audio visual systems.
Comprehensive Power and Electrical Services for All Exhibitions
Depending on the type of exhibition, venue and size of the event, you may require different power and electrical solutions. As such, even your event planner may not really understand all your needs when it comes to exhibition power and electrical services. That is why it is always advisable to hire an electrical engineering expert to take care of your alternative power and electrical needs.
A complete package to power your entire exhibition
We understand that events require varying amount of electrical power depending on the equipment and appliances that you have and the location. If the venue has electricity but, is not sufficient to power all your appliances, we can provide generators to make sure that all your systems are running smoothly. On the other hand, we can also deliver generators to run the whole event in case your venue lacks electricity.
After an assessment of your venue and equipment, we will recommend the right size of generator that can effectively power the event. We have a huge selection of generators to support all exhibitions. Even if you have electricity, you never know when interruptions may occur. For convenience, our company can also provide generators on standby so you do not have to halt the event simply because of power interruptions.
Apart from just providing the generators, we will also set them up with all the accompanying appliances and accessories. Our company will also provide the fittings for the generators including cables, sockets, circuit breakers, switches, and plugs among others. Even if you have the appliances, it is advisable to let our technicians do the installation to avoid any mishaps that could cause issues during the event.
Our electricians have expertise in electrical installation for various equipment and appliances including fans, audio visual equipment, TV screens and display systems. After setting up the generators and electrical equipment on your venue, we will also perform test and inspection to make sure that everything is running smoothly. In case of any electrical faults, our technicians are also skilled in electrical repair and replacement.
Exhibition lighting
Some exhibitions occur in areas with natural light but, even that is not usually sufficient to illuminate the spaces and bring the desired effect. Our professional lighting solutions will ensure that your exhibition is accorded the best lighting regardless of the environment. We provide bright lights and intricate graphic fixtures to induce a sense of style top your event. Our lighting alternatives include LED lighting, fluorescent fittings, feature lighting and flood lights. If your exhibition is conducted outdoors at night, we can also provide exterior security lighting for added safety and security.
At Electrical Service Singapore, we also have the most competitive rates in the industry to cater for every budget. Talk to us today for a free exhibition power and electrical services quotation.
HDB Registered Contractor
License Number: HB-09-5474D