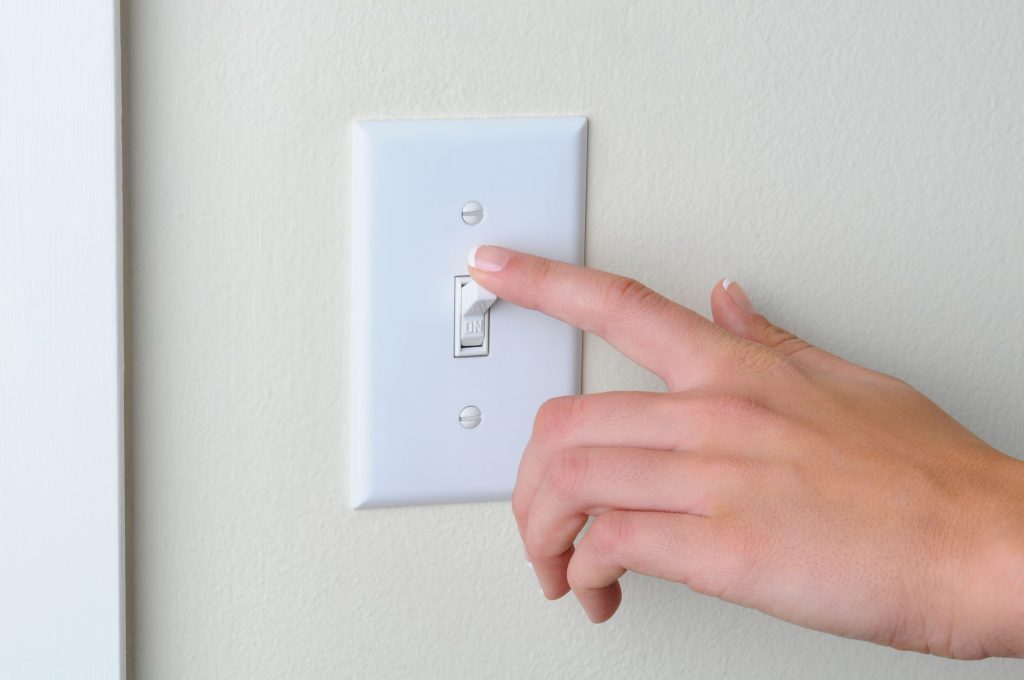 Light switches are among the electrical components that most people usually overlook. However, they are an integral part of electrical systems in every home, office and business. Light switches are used to control the lights by powering them on and off. Today, there are new models of light switches that can provide more than just the on and off functions. Some light switches can also regulate the brightness of light fixtures.
Although light switches come in various types and models, they all work in controlling lights and light fixtures in living and work spaces. To make sure that the switches are efficient and operate as required, they must be installed correctly. However, light switches can also experience damage or succumb to wear and tear over time. In such situations, it is always advisable to seek professional light switch repair and replacement.
Unlike fixing a bulb into a bulb holder, installing light switches requires some electrical engineering expertise and special tools. Troubleshooting electrical switches and fixing the issues can even be more challenging to an ordinary home owner.  But, there is no need to go through all the stress when Electrical Service Singapore can deliver professional light switch installation, repair and replacement services at your own convenience.
Professional Light Switch Service Singapore
Even though hiring our experts for light switch service will ensure you do not get your hands dirty, we believe it is important for every client to at least have an idea of light switches and what the processes of installation, repair and replacement entails. Knowledge of how light switches work, the diverse types and their unique features will help you to choose the most suitable ones that will meet your current and future electrical needs.
Today, there are several types of light switches that you can choose from to help with the control of light fixtures in your home, office or business. While a wide range of models have similar features, some also have unique features that you should know in order to determine the best light switches for your building. The main types of light switches available in Singapore that we can install for you include.
Single-pole light switches
This light switch is designed with two on and off terminals that can only be operated from one point. Also called an ON / OFF switch, this type is mainly preferred by home owners because of its ease of operation.
Rotary dimmer switches
Perhaps, this is the most common type of dimmer switches that almost every homeowner in Singapore is familiar with. The switch has a circular knob that turns in clockwise and anti-clockwise motions to control the intensity of light produced by the fixtures.
Three-way light switches
As the name suggests, this type of light switch is crafted with three terminals and, is linked to two other light switches positioned in different sections of the building. Three-way light switches usually have no labels and installed above or at the bottom of staircases.
Touch light dimmer switches
The touch light dimmer switch is not very common but, it has started gaining traction in residential and commercial establishments in Singapore. Unlike ordinary light switches with standard ON / OFF toggles, this switch has touch control function.
Four-way light switch
This is recommended for controlling light fixtures with three or more switches. As a result, it is usually a great option for larger rooms like business spaces.
Sliding dimmer switches
This light switch is designed with a sliding ON / OFF toggle function that enables you to easily turn on the lights to the same intensity as before.
After knowing the various kinds of light switches available in the market, it is also important that you learn how to distinguish them. Generally, light switches for homes are identified as push button switches, toggle switches and selector switches. Depending on your needs and budget, we can help you with choosing electrical light switches to install for efficiency and convenience.
In case your light switches are experiencing problems, we can also provide comprehensive troubleshooting services and repair at your convenience. We can fix a wide range of light switch problems including wiring mishaps, broken toggle or push buttons and others. If the switches are badly damaged beyond repair, we will also provide the best replacement on demand.
Talk to us today for professional light switch installation, repair and replacement service Singapore.
HDB Registered Contractor
License Number: HB-09-5474D