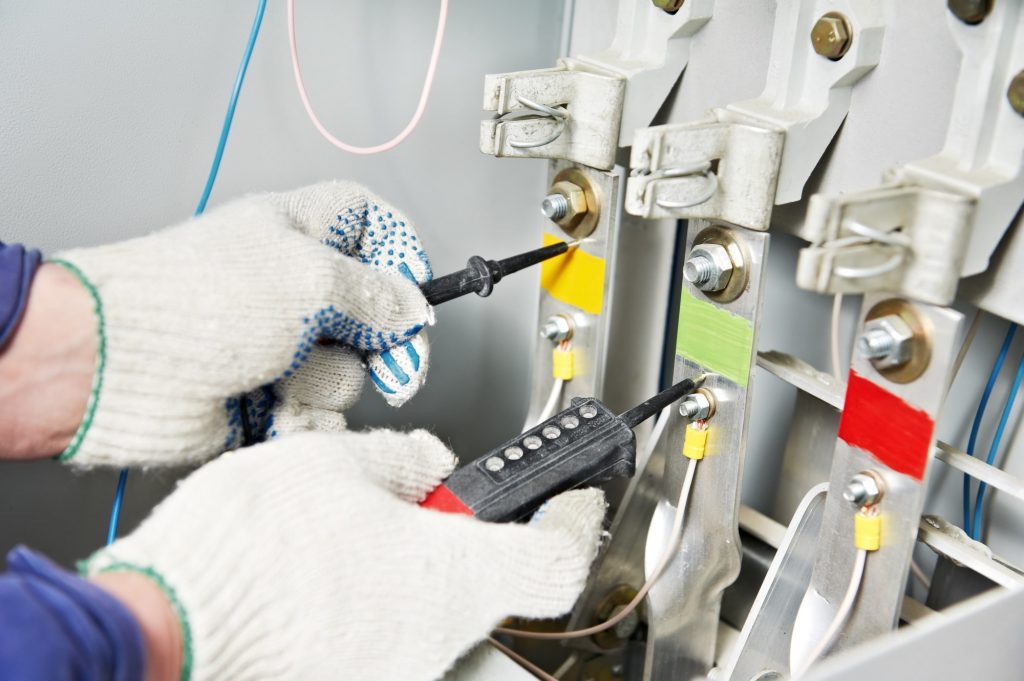 The electrical appliances, fixtures and systems installed in living and work spaces today serve a wide range of functions including improving visibility, safety, convenience and comfort. However, the ability of these appliances and systems to meet your needs heavily relies on how they are installed. If the installation is wrong, there are higher chances you will frequently experience electrical problems. Such occurrences will not only put you through so much frustration but, also result in losses caused by damage to your electrical appliances.
Although there are certain electrical components that you may be tempted to install on your own, it is not recommended to go down that road. Without the expertise and experience in electrical installation, you may spend several hours on the task and still fail to do it right. Besides, performing electrical installations also requires special tools and gear for precision and safety, which only a professional electrician has easy access to. Instead of going through all the stress, simply let our experts provide custom electrical installation services.
All-inclusive Electrical Installation Services
At Electric Service Singapore, we acknowledge the fact that every home, office and business has unique electrical installation needs. Besides, there are numerous kinds of electrical fixtures, appliances and systems for living and work spaces today. As a result, our company emphasizes comprehensive electrical installation services that cater for a wide range of electrical fixtures and systems.
We are committed to making sure that our clients can readily get tailor made electrical installation solutions under one roof. With us, you are guaranteed the timely delivery of professional and affordable electrical installation service. In every project, our electricians are always keen to see to it that all your expectations are met without any excuses. Our electrical installation services cover the following areas.
Installation of lights and lighting fixtures
Whether you want to illuminate your spaces or create a distinctive sense of style with lighting, our experts can help you install the best lights and lighting fixtures to perfectly complement those needs. We conduct lights and lighting fixtures installation for new buildings as well as old ones undergoing renovation.
It is advisable to have power points or sockets installed within about 10 to 12 feet across the interior walls. This will not only ensure convenience in accessing electricity but, also better comfort. After a proper inspection of your spaces, our experienced electricians will correctly and safely install all the required power points or wall sockets.
We uphold high safety standards in every project, making sure that every project is conducted precisely without causing damage to your walls or any existing electrical system.
Considering the relatively hot climates experienced in Singapore, ceiling fans are an essential addition to every living and work space. At Electrical Service Singapore, we will first help you to choose the best ceiling fans for your home, office and business. Our experts have a better understanding of the various kinds of ceiling fans in the market to assist you in making the most suitable choice for your spaces. Even if you already have a ceiling fan, talk to us for custom installation.
The distribution board or breaker panel is a key component of every electrical system that mainly helps with preventing issues like power trips and power failure. This means if it is not correctly installed, you are likely to experience frequent power trips and power failure. To avoid all that, we will review your home's electricity needs and properly install the right distribution board. We focus on installing distribution box that will sure support both your current and future electrical needs.
Installation of backup generator
In case you are thinking of installing a backup generator to power your home during power outage, our company can offer reliable and fast installation service.
When handling electrical installation projects, our electricians will also baby-proof the systems and fixtures for safety. To achieve this, we recommend tamper resistant outlets, outlet covers and upgrading to deluxe press-fit outlet plugs.
Order Electrical Installation Service Singapore
Now that you know what sets our electrical installation service apart, simply get in touch to request a no obligation quotation for your project. We also provide reliable electrical power services for events and exhibitions.
HDB Registered Contractor
License Number: HB-09-5474D