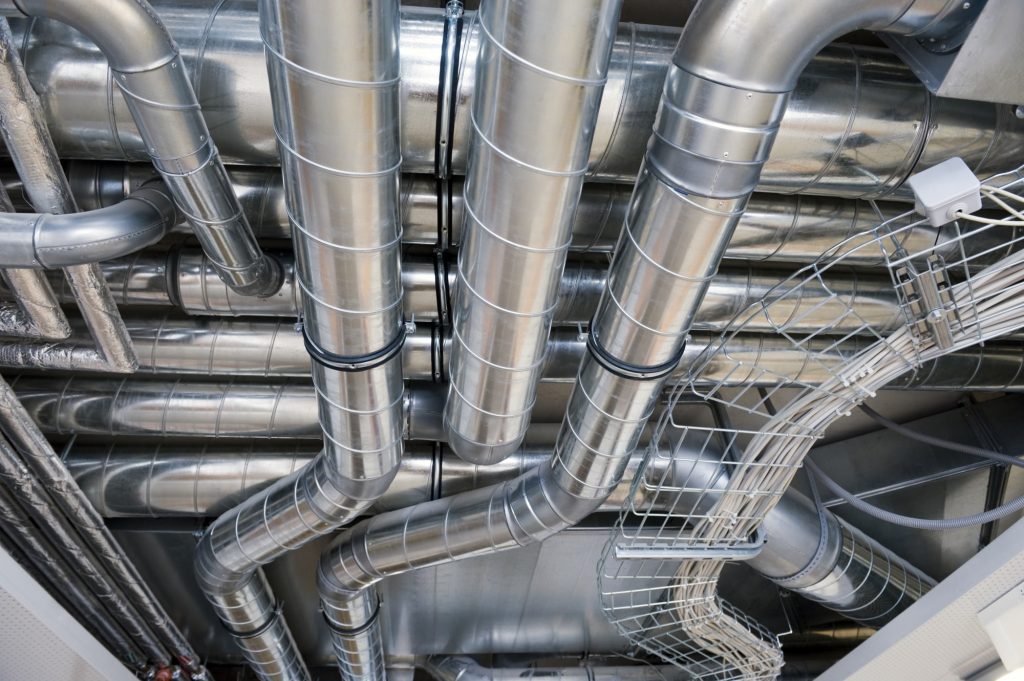 The kitchen is most often one of the busiest areas, especially in commercial environments like hotels and restaurants. This is mainly because of the endless food preparation activities that go on in the kitchen. Despite the obvious nutritional benefits of the meals that come out of the kitchen, the activities involved in preparing them usually generate a lot of heat, smoke, odours, grease and steam. When these substances are not effectively controlled, they can easily accumulate to cause accidents and other hazards, making the kitchen very unsafe.
Benefits of kitchen ventilation exhaust system
Today, kitchen ventilation systems are among the essential requirements for operating a business that deals in food and drinks. In some cities around the world, installing the system is a mandatory safety requirement for hotels and restaurants. But, that should not be the only reason to install a kitchen ventilation exhaust system. The following are key benefits of installing a ventilation exhaust system in your kitchen.
Repels excess heat and steam
If the kitchen is constantly busy, you can be sure a lot of heat and steam is generated therein. Apart from just the discomfort that these elements bring indoors, they can also cause significant damage to your cooking and electrical appliances in the kitchen. On the other hand, steam can also impact moisture, further creating risks of allergies, accidents and even mildew growth. A good kitchen ventilation exhaust system will continuously repel the excess heat and moisture from the kitchen, thus, cushioning you from all these risks.
Extracts smoke and odours
Even in smokeless kitchens, there is still always a mild form of smoke produced during cooking. Besides, odours are also a constant problem in most kitchens that could impact hygiene and health issues. Whenever these substances accumulate in your kitchen, they will instantly interfere with the indoor air quality, making the spaces very uncomfortable. Installing a kitchen ventilation exhaust system will conveniently extract smoke and odours to maintain better quality of air not only in the kitchen but, other rooms too.
Improves comfort and safety
By repelling excessive heat, steam, smoke and odours from the kitchen, you will undoubtedly be able to enjoy enhanced comfort. Keeping these substances out of your kitchen will also go a long way in improving safety for everyone using the room. Besides, the system also helps with promoting hygiene within the kitchen.
Professional Kitchen Ventilation Exhaust System Installation
To experience the benefits of kitchen ventilation exhaust system discussed above, you need the help of a professional to install it in your business. At Electrical Service Singapore, we take pride in our ability to deliver professional kitchen ventilation exhaust system installation services. Our company serves huge clientele base in Singapore including hotels, restaurants, cafes, hospitals, schools and food manufacturing companies.
To us, kitchen ventilation exhaust system installation is not just about setting up the systems in your kitchen. Instead, we focus on comprehensive solutions that also include helping our clients with choosing the best ventilation exhaust systems for their kitchens and budgets. There are many kinds of kitchen ventilation exhaust systems in the market and, you could be easily spoilt for choice if you do not know what to look for.
Whenever you hire us for kitchen ventilation exhaust system installation, we will first conduct a thorough structural analysis of the kitchen. This is important because you need a system that will adequately serve the size of the kitchen, protect everyone working therein and also meet the set standards by the government authorities for installing such systems. Based on the results of the assessment, your preferences and budget, we will recommend the most suitable kitchen ventilation exhaust system to install.
In every service that we provide, we are always very keen on creating safe and healthy living and working environments. As such, we focus on tailor made kitchen ventilation exhaust system installation services. Owing to our expertise, experience and the precise tools that we use, we guarantee the best installation service that meets industry standards while also keeping your kitchen and the people working therein safe over time.
Hire Kitchen Ventilation Exhaust System Installation Singapore
An efficient kitchen ventilation exhaust system is a critical requirement for every building with a designated cooking area. Contact us today for the best kitchen ventilation exhaust system installation Singapore.
HDB Registered Contractor
License Number: HB-09-5474D