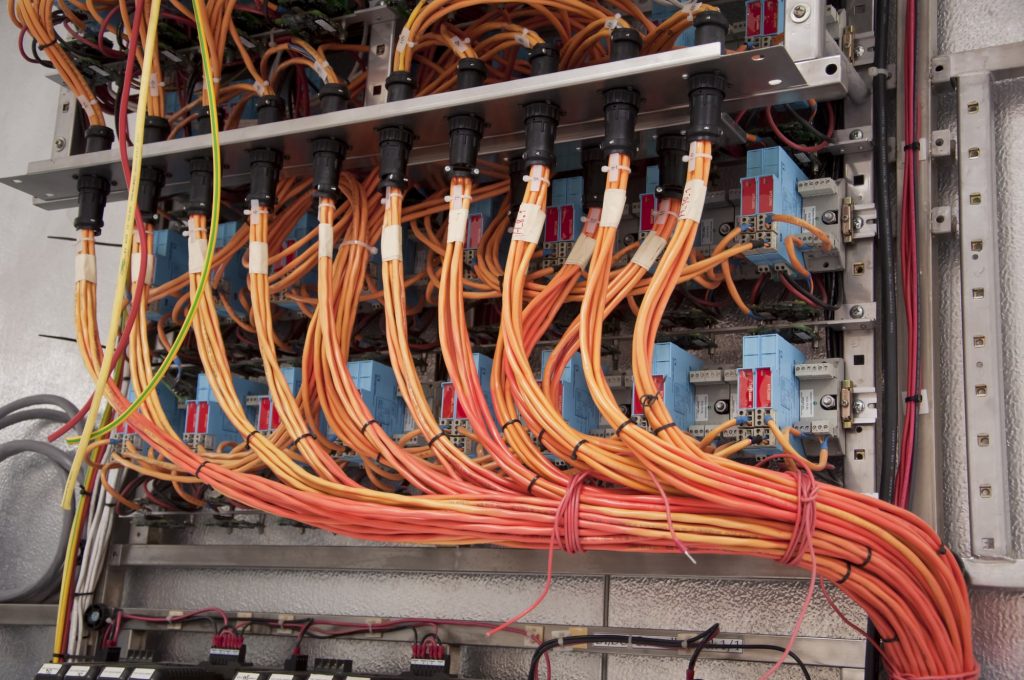 Electrical wiring installation is one of those tasks that most people usually think is quite easy and straightforward. However, installing electrical wires requires a keen attention to detail, electrical engineering skills and tools that only a professional electrician can guarantee. If there are many wires to be installed and upgraded in a large area, the procedure can get very messy without the right skills and tools. Even the slightest mishaps could impact serious safety risks and faults on the entire building's electrical system.
Whether you need to install and upgrade electrical wiring on a new or refurbished building, Electrical Service Singapore is the ideal partner that can ensure success. We specialize in professional electrical wiring installation and upgrade services for homes, offices and businesses in Singapore. Our company has a team of highly trained and experienced electricians equipped with the right tools and technologies for tailor made electrical wiring installation and upgrade solutions.
Comprehensive Electrical Wiring Installation and Upgrade
Generally, there are various signs of electrical wiring faults that should be able to tell you whenever there is need for new installation or upgrade. Knowing how to spot these signs can help you avoid huge electrical repair costs and other risks before they develop. Peeling, cracking and exposed wires or cables is one of the signs of electrical wiring problems to look out for. Electrical cables with black or darkened points also suggest wiring problems.
Another indication of electrical wiring system malfunction is whereby your circuit breakers and fuses keep blowing frequently. Smell of burning plastic from the power outlets could also point to problems in the electrical wiring system. However, sometimes, you may also not notice any of these signs. Nevertheless, you should never wait to see the signs because a majority usually show up only after the damage is done. Talk to us immediately for professional electrical wiring installation and upgrade service.
As an expert in electrical engineering service, we believe it is critical for our clients to also know the various kinds of electrical wirings for homes in Singapore. This will help you in making informed decisions for your home's electrical wiring installation and upgrade. The main types of electrical wirings that we install and upgrade include.
Non-metallic Cables – These are the most suitable wiring for dry spaces like HDBs and other residential establishments.
Underground Feeders – As the name suggests, these are primarily for cushioning cables that run underground.
Conduits – These are electric wires with plastic or metallic tubing encasing. They are mainly suitable for use in ceilings and interior walls.
Long Voltage Wires – These wires are enclosed in pairs cushioned with plastic casing. They are usually short and recommended for low voltage circuits.
Apart from the electrical wirings listed above, we can also install and upgrade cables with aluminium or lead alloy coating.
Unique electrical wiring installation processes
At Electric Service Singapore, we operate on the assumption that every client has a right to a unique service, which is customized to their personal needs and expectations. As such, our team of electricians consists of experts in various electrical wiring installation procedures. This enables us to always deliver tailor made electrical wiring installation solutions in every project. The following are the key electrical wiring installation procedures that we perform.
Joint Box System – This is a cost effective process ideal for temporary installations of electrical fixtures in homes.
Cleat Wiring System – This is also a low cost and simple method whereby T-shaped cleats are used to attach insulated PVC or VIR cables to the ceilings or interior walls.
Loop-in or Parallel System – Also a common electrical wiring installation process, this system requires that the wires are wounded around the switch and directly connected to the power outlet.
Battery Wiring System – Perhaps, this is the safest electrical wiring process that comprises of durable wooden battens used to cover oval or circular shaped cables with multiple cores.
Order Electrical Wiring Installation & Upgrade Service Singapore
Owing to the complexity and potential risks of handling electrical wiring systems, our company is your best bet for tailor made electrical wiring installation and upgrade solutions. Get in touch with us today to order electrical wiring installation and upgrade service Singapore.
HDB Registered Contractor
License Number: HB-09-5474D