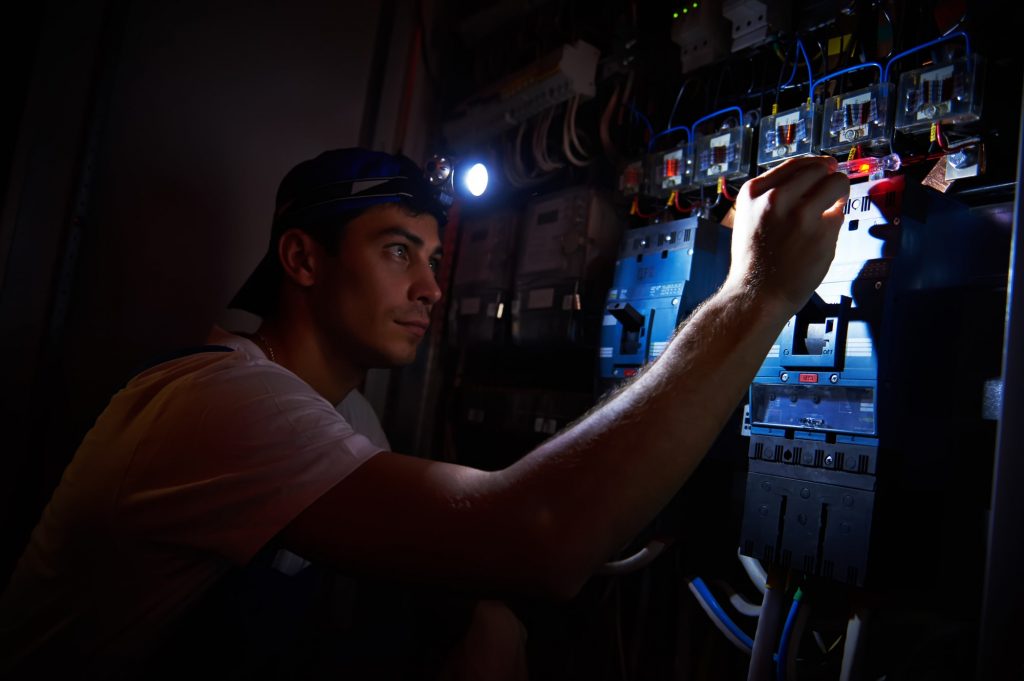 Electricity is undoubtedly the main source of power in most residential, commercial and industrial developments around Singapore. Even if you are planning an event, electricity is usually one of the key sources of power that event planners think of. However, the heavy reliance on electricity has its share of inconveniences that can be quite costly for businesses. Since electricity interruptions often occur, it is always advisable to have a reliable alternative power source that can immediately kick in whenever your electricity is interrupted.
At Electricity Service Singapore, we are the trusted partner in emergency power and contingency planning that you should engage for the ultimate solutions. Our company has adequate licensed technicians and fleet to serve every client on demand. Whether you need urgent electrical power for just a short time or a large project that takes several months, our company can provide sufficient power to keep all your equipment and appliances running without any interruptions.
Why Hire Emergency Power
There are many reasons why every home, office and business should have a reliable service provider for emergency power and contingency planning. The following are some of the reasons to hire emergency power services at Electrical Service Singapore.
Power outages
Perhaps, this is the main reason why most homes and businesses have emergency power. There are various causes of power failures. Whenever they occur at home, power outages can cause a lot of inconveniences but, in a business environment, they have significant impacts on productivity and profitability. To avoid such risks, our company provides generators to keep your electrical systems and appliances powered whenever blackouts occur. As a result, you will be able to swiftly resume normal operations without wasting time.
Structural works
Whenever you are conducting structural renovations on a property, using the electricity therein can sometimes be quite inconveniencing. Sometimes, the supply may not be adequate to facilitate all the works that you are doing. Besides, it could also significantly increase the electricity bills. Instead of taking the risks, let our company provide emergency power for the entire project. Our generators will give you so much flexibility since you can use them on just any section of the property and also whenever you want until the end of the project.
Outdoor events
In most outdoor venues, it is not easy to find a reliable power supply. On the other hand, outdoor environments are also exposed to several risks that could impact constant power failure and interruptions. Sometimes, the available power supply may not be adequate to run all your equipment and appliances. By relying on us, you can always be sure to get emergency power for all kinds of outdoor events including live shows, corporate parties, product launches, meetings and others. You can either opt for generators to complement the available power or stay on standby in case of outages or any other forms of power interruptions.
Emergency Power and Contingency Planning Solutions Singapore
At Electrical Service Singapore, we understand the essential role of electrical power in living and work environments. Thus, we emphasize custom services delivered on-demand, at the convenience of every client. Our company brings together, a team of fully trained and licensed electricians that will effectively guide you in choosing the most suitable emergency power solutions for your home and business.
Whenever you engage us for emergency power and contingency planning, our consultants may ask a few questions to clearly understand your specific needs and provide the best solutions. This will take just a few minutes after which, a team will be dispatched at your service with the required emergency power alternatives. The generators are offered as a full package with all the accompanying electrical accessories and fittings so you can immediately resume your activities after installation and testing.
As professional electrical engineers, we have expertise in handling various kinds of electrical appliances and systems. In fact, our service portfolio also covers custom electrical installation, repair and replacement services for various electrical systems and fixtures. This means that even if you are also having problems with your equipment and appliances, our technicians can quickly step to provide the best solutions for convenience.
Our company has in-house fleet, EMA licensed technicians and other support personnel to always serve all clients on-demand. Simply get in touch with us for reliable and affordable emergency power and contingency planning Singapore.
HDB Registered Contractor
License Number: HB-09-5474D