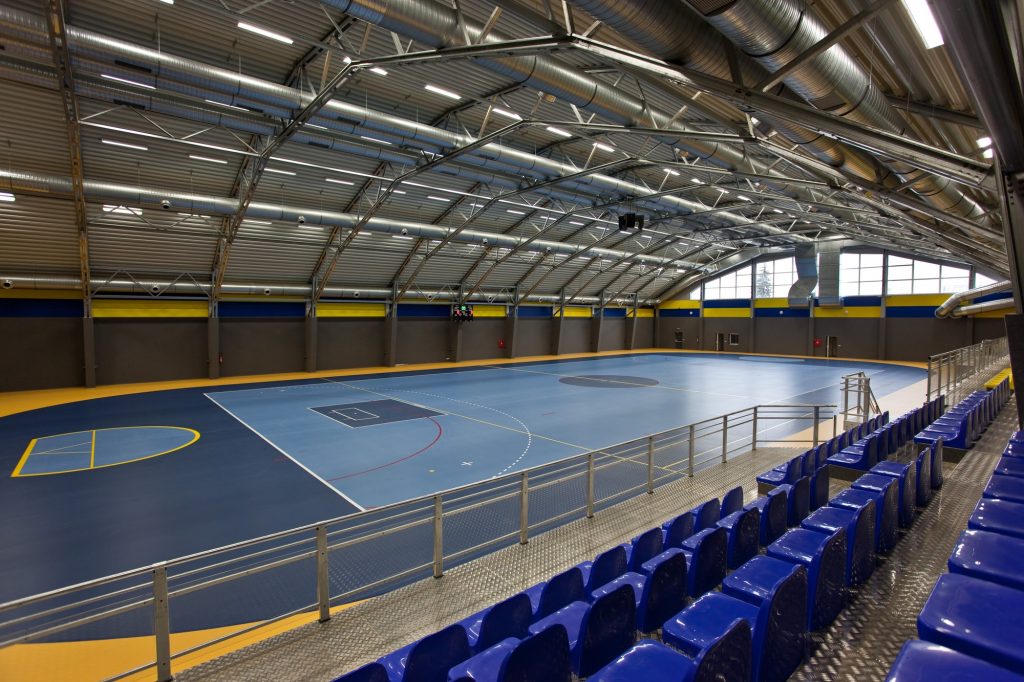 Installing lighting on your sports court is one of the best ways to making the platform safe and convenient for practice and sporting competitions. A properly lit sports court is much safer to play on because players will be able to easily see and avoid any blind spots that could cause injury and accidents. Lighting up your sports court also comes with greater convenience since it makes the court usable both during the day and at night.
The installation of lights on a sports court can also be a more cost-effective option for improving its appeal. Lighting does not only help with improving visibility and safety at night but, also the overall aesthetics of the sports court. However, these can only be achieved through professional sports court installation. Electrical Service Singapore is the go-to company for professional and reliable sports court lighting installation Singapore.
Considering the various kinds of sports activities that people engage in today, there are different types of sports courts found in residential and business establishments across Singapore. As such, we focus on comprehensive sports court lighting installation for a wide range of sports courts.
Main areas that we cover in sports court lighting installation
Flood lights are usually recommended for lighting up expansive outdoor sports courts like soccer fields, rugby fields and running tracks. Unlike ordinary lights, flood lights are highly resilient and powerful enough to provide adequate light that makes the night seem like day. We provide the best flood light installation service for all kinds and sizes of sports courts in Singapore. Our company serves sports teams, corporate organizations, schools and businesses that organize sports events.
Whether you have a tennis court in your home, office, school, business, recreational facility, installing proper lighting systems and fixtures is one of the best ways to making the platform more efficient and safe for regular practice. Even if the court is only used for hosting professional tennis competitions, we can deliver tailor made tennis court lighting installation services at your convenience.
Squash is a popular sport in Singapore that does not require a big space and, that is why squash courts are found in almost every residential establishment in the city today. To attract more customers, many recreational facilities too have also adopted the trend of developing squash courts. In case you already have a squash court or in the process of developing one, talk to us for the best squash court lighting installation.
Badminton courts are often included in indoor spaces but, quite a number are also found outdoors. Nevertheless, lighting is a critical element of safety and convenience that you should give proper thought. On your own, installing the lights can be quite overwhelming and, even end up in several mistakes. Our company has trained electricians for the most efficient and reliable badminton court lighting installation.
Volleyball is a high intensity sport that also comprises of multiple players. As a result, playing volleyball on a court that is not well lit can sometimes be very risky. Installing proper lighting will improve the safety of the pitch and, also ensure it can be used during the day and at night. At Electrical Service Singapore, we provide professional volleyball court lighting installation service for both indoor and outdoor volleyball courts.
Get the Best Sports Court Lighting Installation Services Singapore
One of the things that set our company apart is the comprehensive nature of our sports court lighting installation services. By choosing us, there is no doubt you will always be able to get all the sports court lighting installation services that you want under one roof. As a result, you will not only be able to save quite a lot of time but, money too.
At Electrical Service Singapore, we also have trained electricians with many years' experience in sports court lighting installation for reliable and lasting solutions. Apart from just the installation procedure, we can also help you with choosing the best sports court lighting systems and fixtures for your court, sporting needs and budget.
Do not hesitate to talk to us today for professional, reliable and affordable sports court lighting installation services Singapore. 
HDB Registered Contractor
License Number: HB-09-5474D