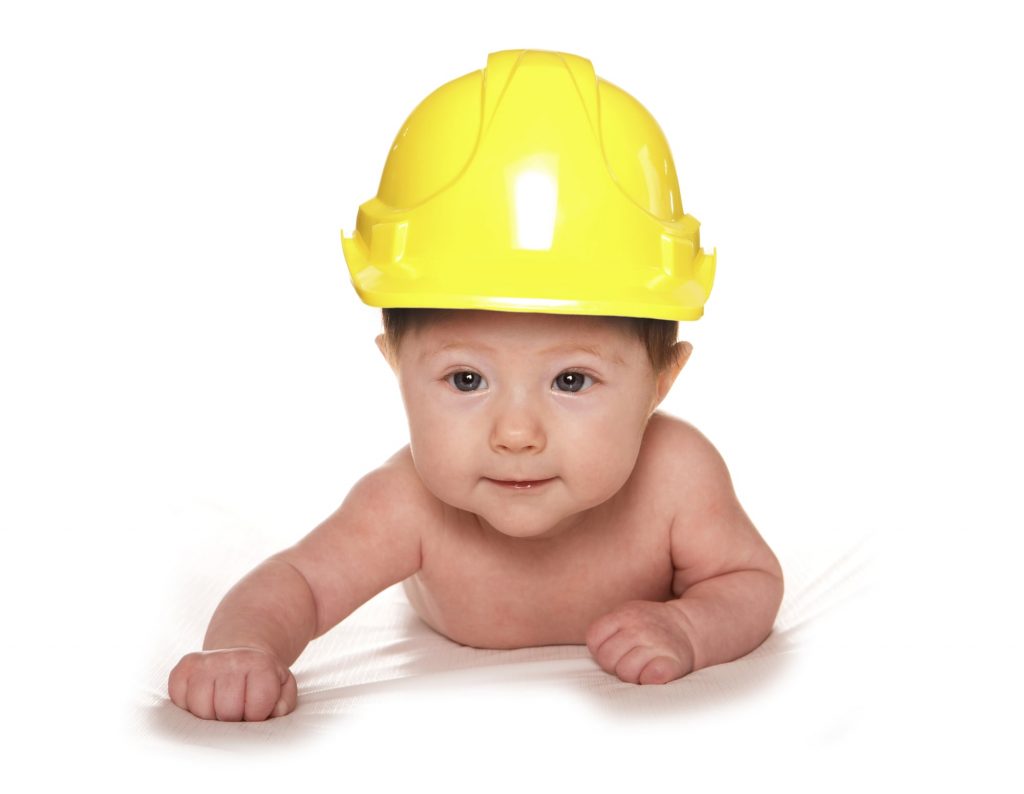 Although electricity is essential for daily living and work, it can also be a significant safety hazard with serious repercussions if mishandled. Generally, electricity can harm anyone but, babies usually have the greatest risks. Unlike adults, kids are often overwhelmed by almost everything that they see and, electrical appliances are not an exception. To babies, electrical systems and appliances are toys that they should be allowed to freely touch and play with.
Whenever babies touch electrical appliances, they do not only stand the risk of causing damage to the components but, also injury. Even if you always keep an eye on them, babies can still easily slip away and touch appliances behind your back. To keep them safe from the dangers of electricity, it is advisable that you baby-proof your home electrical installations. The critical components that should always be baby proofed include wiring and outlets.
Useful tips for baby proofing home electrical appliances.
Electrical Power Outlets
Babies usually love power outlets and you will always see them moving closer, trying to play with them. Sometimes, they do it out of curiosity to try and imitate the way you often plug in appliances. Besides, some power outlets also have striking designs that make them look like toys objects to kids. Nevertheless, it is important that all your home's power outlets are properly baby-proofed.
There are many ways to baby proof electrical outlets that could vary depending on the type, size and design of outlets as well as the areas where they are installed. However, power outlet covers are among the best ways to baby-proofing electrical power points at home. These look like casings that are easily installed to enclose the components of power outlets. There are three main types of power outlet covers including
Plastic power outlet guards
Made of plastic, these covers are designed with prongs for easy fitting onto the outlet. Plastic power outlet guards are offered in diverse designs and sizes for different kinds of power outlets. Besides, some also have enhanced security features.
Sliding power outlet guards
Also known as self-closing power outlet guards, sliding covers are also common in many homes. Also installed over power outlets, they cover the components so babies cannot insert items on the outlets. Whenever you want to use the power outlets, simply slide the cover to expose the plugs. The cover will automatically slide back in after unplugging.
Power outlet boxes
Power outlet boxes are mainly used to protect electrical appliances installed outdoors but, can still offer significant benefits indoors. Unlike the other types mentioned above, power outlet boxes entirely cover power outlets. The boxes are fully enclosed but, have special features for inserting plugs. Besides, they also have enhanced security features like button release systems that babies can hardly open.
When shopping for power outlets covers, you should be careful to choose the types and sizes that are compatible with the specific power outlets in your home. Before installing them, it is also important that you read and understand the procedures to avoid unnecessary errors. If you are not sure about how the covers should be installed, simply call an electrician to perform the procedures.
Electrical Wiring
Electrical wiring is also a common attraction to babies that should be properly baby-proofed to prevent damage, malfunction and accidents. Since wires are the main components that supply electricity from the grid to the outlets and your appliances, they are found all over the home. One of the steps to baby-proofing electrical wiring is insulating and, keeping them hidden from plain sight. The following are important steps to baby-proofing electrical wiring.
Block off exposed wires
Wires will only attract babies if they can see them. To avoid the unwarranted attention, disguise exposed cables under or behind the furniture and other huge items. However, you should be careful not to place heavy loads on the wires since that could cause damage.
Use cable protectors
Cable protectors provide a tough cushioning over the wires such that even if kids try to bend or chew the chords, there will be no damage.
Wrap chords
Long and extensive electrical wiring should also be properly arranged and wrapped together to keep the spaces organized so kids cannot easily run into them when playing.
To an ordinary home owner, baby proofing your electrical systems and appliances may still be challenging even with the above tips. At Electrical Service Singapore, we offer all-inclusive electrical services. Talk to us for help with baby-proofing your home electrical installation Singapore.
HDB Registered Contractor
License Number: HB-09-5474D