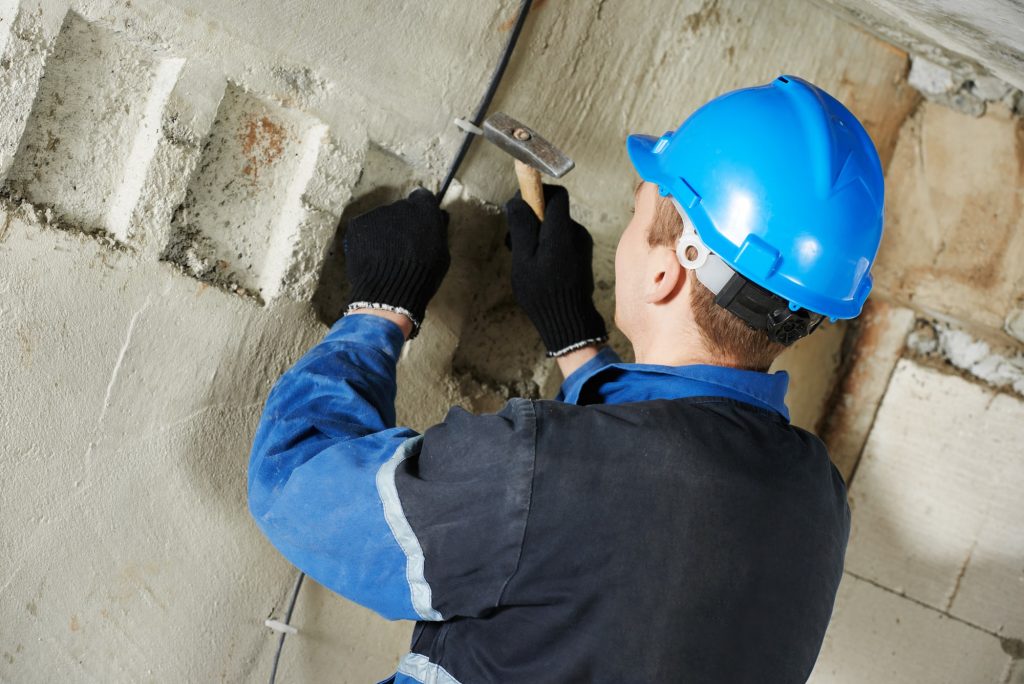 Electrical works are essential for every building that uses electricity. The works can involve a series of procedures including installing, fixing, upgrading or replacing electrical components. Whether you are building a new property, renovating an existing one or simply need to add some electrical appliances therein, you will need various kinds of electrical works. Similar to any other important investment, performing electrical works require a well structured plan for success.
Without proper advance planning, a lot could go wrong, jeopardising the entire project before completion. Whenever that happens, you will not only have lost so much time but, money too. As such, it is critical that you know how to create an ideal plan for electrical works in your home, office or business.
3 things to consider when planning electrical works in Singapore.
Thorough assessment of the project
Electrical works entail a wide range of processes that could blow your mind if you have never done such a project before. Without proper skills in electrical engineering, there are so many mistakes that you can end up making. And, that is one of the key reasons why it is advisable to plan beforehand so you know the specific requirements for the project. To determine the requirements for electrical works, a thorough assessment of the project should be conducted.
Electrical works can vary from repairs, installation, upgrade to replacement of electrical appliances. You need to decide the specific tasks that will be required for your project in order to determine the various things that must be put in the plan. A licensed electrician can help with performing inspections on your property and, preparing a quotation for the project. The quotation will clearly show you all the requirements for the project including costs.
Depending on the results of the assessment and your expectations, you can either perform all the electrical works at once or handle them in bits. Nevertheless, a thorough preliminary assessment enables you to know beforehand, all the requirements for electrical works. As a result, you will be able to come up with a good plan to make the project a success.
Do-It-Yourself Electrical works
Today, there are numerous resources with guidelines on how to perform different kinds of electrical works. Quite a number are readily available online where people can easily refer to when performing electrical works. In fact, there are many simple electrical procedures that you can undertake on your own with just a few instructions. By opting to handle electrical works on your own, you can be able to save time and money too that would have been spent on hiring an electrician.
However, this alternative is mainly recommended for simple electrical tasks that do not require electrical expertise. If you are not sure about doing the required electrical works on your building, simply hire an electrician to avoid any costly mistakes. Attempting electrical works without a proper understanding of the processes involved has several risks including accidents and further damage to electrical systems. In serious cases, the accidents might even result in fatalities.
Engaging a professional electrician
This is an element that you should never ignore when planning electrical works in your home, office or business property. To most people, hiring a licensed electrician for electrical works only means more spending. But, your focus should never just be on the financial impacts of the project. Engaging a professional electrician will ensure that the electrical works are done right and in total safety.
Professional electricians are not only well trained but, also have experience with diverse forms of electrical works. Unlike DIY electrical resources that only focus on selected processes, licensed electricians can effectively perform a wide range of tasks including installing, fixing, upgrading and replacing different electrical systems and components. This ensures that all your needs are met in a single fold, hence, greater convenience.
Hiring an EMA licensed electrician in Singapore will also enable you get standard rates for your budget, which also eliminates the financial burden of electrical works. Due to their expertise and experience, a licensed electrician will deliver quality workmanship at your convenience, making sure that the project is completed within the given deadline.
Electrical Service Singapore is the expert in electrical works Singapore that you should engage for your project. We specialize in professional electrical installation, repair, upgrade and replacement Singapore.
HDB Registered Contractor
License Number: HB-09-5474D