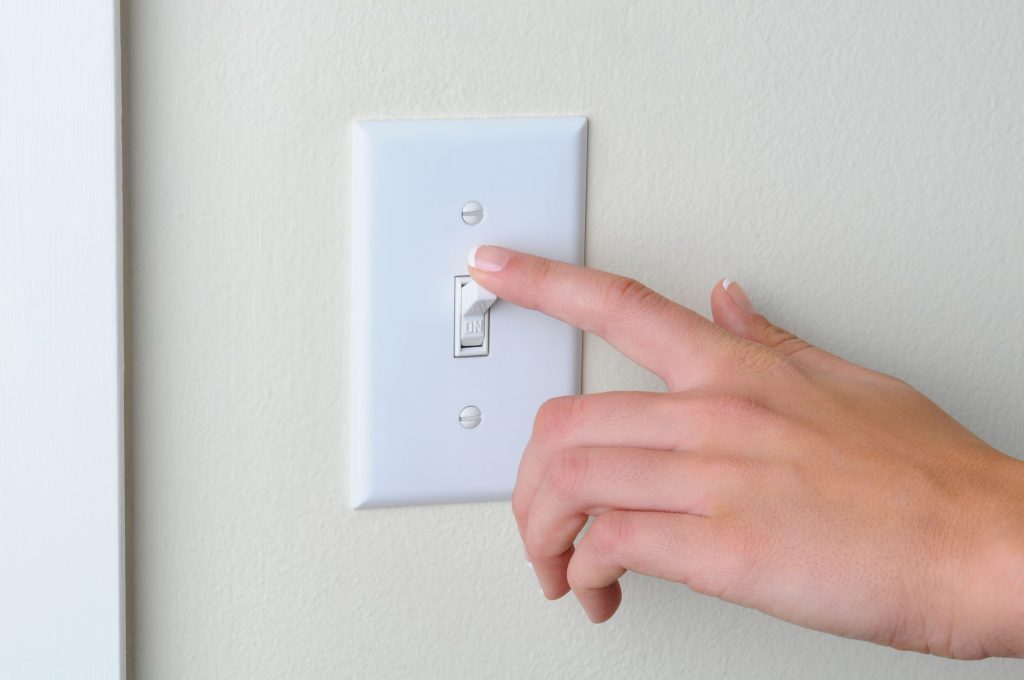 Electrical switches are essential components for controlling light fixtures. However, they come in different models that operate in unique ways to control lighting and other electrical systems in living and work spaces. For example, there are the single pole switches that can effectively control light fixtures from just one location. On the other hand, there are also 3-way switches that can control light fixtures from two different locations. Other buildings have also installed 4-way switches that can regulate lighting from three or more locations.
Apart from lighting, electrical switches can also be used to control the operations of other electrical appliances like water heaters and ceiling fans.
Regardless of the types of electrical switches that you have in your home, office or commercial building, their convenience when it comes to controlling light fixtures both in and outside the property is undoubted. However, that convenience can easily turn into a nightmare with greater risks if the switches develop a problem. Therefore, it is important that you know a few things on how to troubleshoot common electrical switches problems.
Common switches issues and how to troubleshoot them.
Circuit breaker trips or blowing fuses whenever the power is turned on
Have you experienced a case whereby your circuit breaker trips or the fuse suddenly blows whenever the switches are turned on? If yes, keep in mind that such problems are usually caused by short circuits that occur whenever naked wires come into contact with one another. Besides, the issue may also occur as a result of wear and tear as well as rodents eating the electrical wires. One of the common signs of the problem is frays on the electrical wires in the circuit breaker. If you are unable to properly determine the issues, it is advisable to engage a professional electrician to diagnose and fix the switches.
Flickering light fixtures
Flickering lights are not only annoying but, could also pose great danger to the occupants of the building if not immediately checked and resolved. In case your lights bulbs, fluorescent lights or other fixtures are flickering, the problem could be loose wiring, damaged fixtures or inadequate power supply. Sometimes, the problems might also be caused by hitches on the electrical switches and other electrical systems. For damaged light bulbs and fluorescent lights, you can simply replace them with the same models. In case that fails, you should immediately contact a professional for lighting electrical services Singapore.
Malfunctioning electrical devices
There are various kinds of electrical devices used in residential, commercial and industrial establishments today including heaters, ceiling fans and others. Depending on the ones that you have, these electrical wired appliances can also experience a series of hitches. One of the common issues with electrical devices is wiring irregularities that result from short circuits. If after powering on the device it does not work, first check the wiring to make sure that the power is being transmitted.
In case of faulty electrical wiring, you can replace them with the right wires. If the appliance still does not work after replacing the wires, there could be a much bigger problem than anticipated. The best thing to do is to engage a licensed electrician to troubleshoot all the affected electrical appliances.
Electrical switches that overheat during use
Electrical switches that are continuously in use generally get heated and will feel hot when touched. However, overheating switches can be very dangerous since they could easily damage the power outlets and electrical appliances connected to them. Overloading the switches is one of the causes of this problem that results from using too many appliances than recommended for a given switch. Besides, poor wiring or damaged wires can also make the switches to overheat.
The first step in troubleshooting this issue should be to check whether your switches are overloaded based on their power ratings. Then, you should also check the wiring to make sure that there are no faults therein. If after all these, you are still unable to determine the problem, contact a professional electrician for a thorough diagnosis.
Generally, there are several other common electrical switches problems that you can still troubleshoot on your own. But, most of the tasks require time and electrical expertise to accomplish. For convenience, simply talk to Electrical Service Singapore for custom light switch service Singapore.
HDB Registered Contractor
License Number: HB-09-5474D