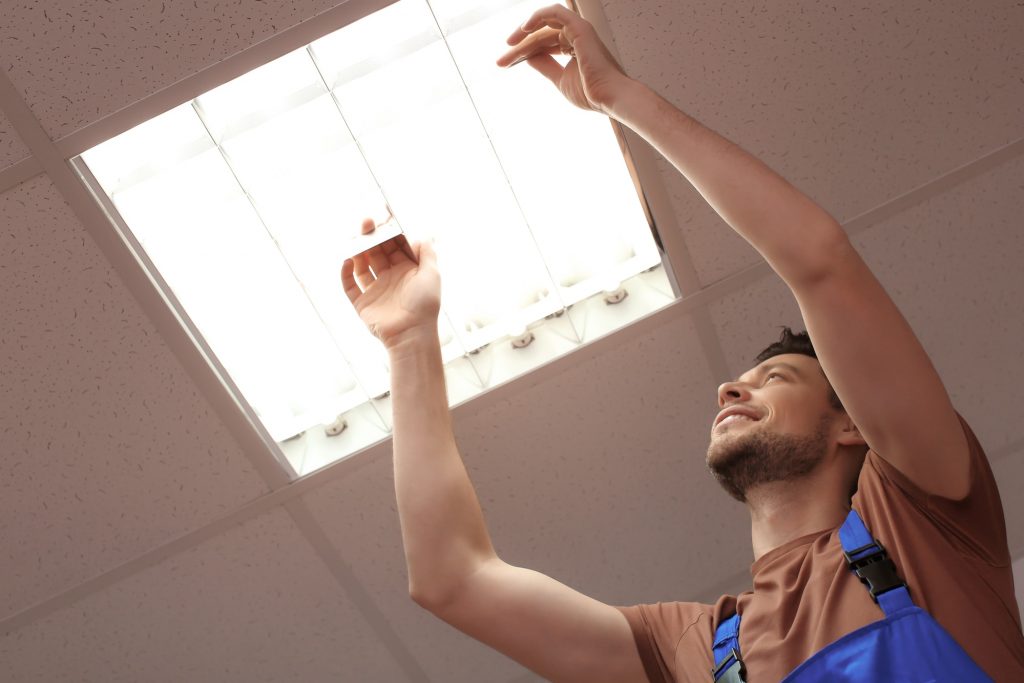 In the past, light switches had more or less similar features that made it a bit easier for people when buying the items. While modern light switches also serve the same purpose of controlling lighting in work and living spaces, newer models are designed with unique features for enhanced performance, safety and convenience. These features and specs usually vary from one light switch type or model to another. As a result, there is no guarantee that just any light switch can work for your home.
Whether you are experiencing light switches issues that need replacement, building a new home or renovating an old one, it is critical that you know how to choose the best light switches for every space therein. Knowing how to choose light switches will not only save you so much time but, also money that would have been spent on bad light switches.
Key pointers to guide you choosing the most suitable light switches for your living and work spaces.
Types of light switches
One of the things that you should keep in mind when shopping for light switches is that there are several types available in the market. The various types of light switches are mainly distinguished by their specific functions, sizes and shapes. For informed decision making, below are some of the common types of light switches, their unique features and applications.
Single pole switches
Quite common in Singapore, this type of switch has a simple design with an on/ off button for controlling the lighting fixtures from one location. Single pole light switches are also equipped with two brass screws on both sides and a green ground terminal. Turning it on connects the circuit to light up the bulbs while turning it off interrupts the circuit, thereby putting out the lights.
Double way switches
Similar to single pole switches, double way switches also have on/off toggles that can effectively control the lights from a single point. However, they have four brass terminals that safely accommodate tow different hot wires, which enable the switches to handle up to 240-volt circuits.
3-Way switches
Unlike their previous counterparts, 3-way switches are offered in pairs that will enable you to conveniently control the lights from two different locations or rooms in the building. The design of this type of light switch is usually regarded as complex but, it also comprises of hot wires and a green ground screw. 3-way light switches are mainly recommended for installation in hallways.
4-Way switches
These are often integrated with 3-way switches to facilitate the control of lights and lighting fixtures from three or multiple locations in a building. The easiest way to determine a 4-way switch is through the four brass terminals embedded onto it.
Designs of light switches
Another way to choose light switches is by their designs, which also vary from one model to another. While the designs are marked by different kinds of features, the following are some of the key elements of light switch designs that you can rely on to easily distinguish one from the other.
Push button switches
As the name suggests, these are buttons that you are required to push interchangeably in order to turn the lights on and off. In some models, the buttons are fitted with springs that enable them to smoothly return to the original position after pressing.
Selector switches
Light switches with this kind of design have a unique knob or rotary lever for use in achieving different lighting settings. Besides, selector switches also allow for two-mode light control, making them quite versatile.
Toggle switches
Toggle switches are no doubt the most popular in Singapore, found in homes, offices, businesses and even industrial property. These light switches are designed with a lever that is strategically positioned to instantly connect or break the circuit when moved up or down.
User preferences
When choosing light switches, it is also advisable to consider the preferences of those who will be using them. For instance, lighting dimmer switches allow you to regulate the intensity of light to the specific level that suits your space and needs. There are also timer light switches that can automatically turn off the lights in case you forget to do so.
Even with the above guidelines, choosing light switches for your house can still be challenging. However, you can easily avoid all the hassles by hiring professional light switch services from Electrical Service Singapore.
HDB Registered Contractor
License Number: HB-09-5474D