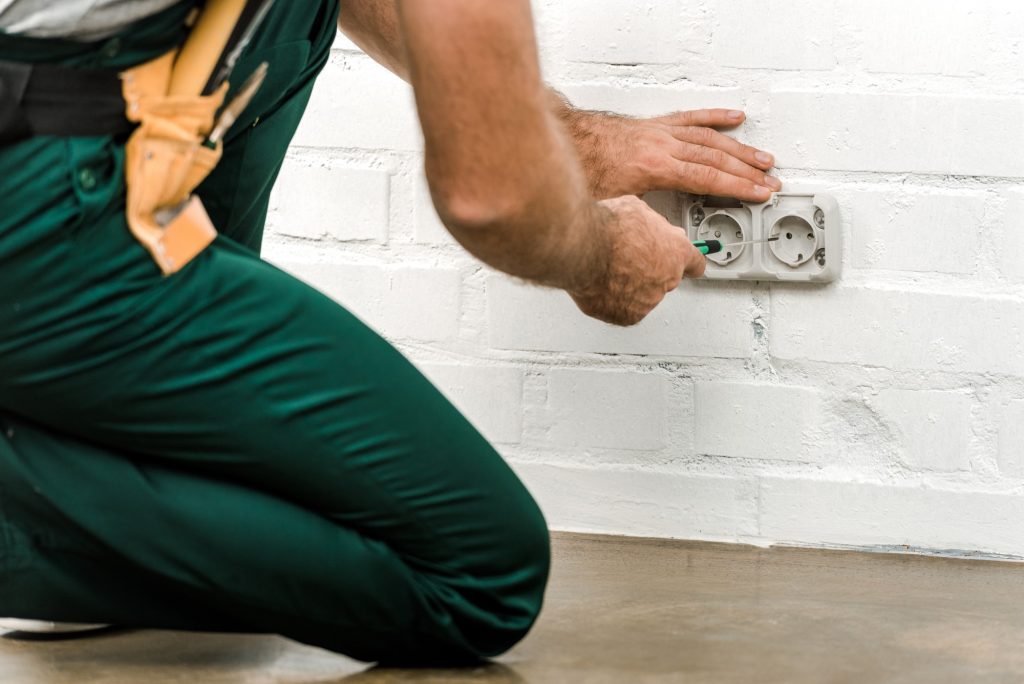 Electrical sockets serve as power points or outlets where you can plug in electrical appliances used in the home, office and business. As such, any defect on the sockets can easily make it hard for you to safely access electricity in your home or business. Similar to other electrical components, sockets also have various structural and mechanical parts that can succumb to accidental damage as well as wear and tear.
Generally, there are many reasons that can make your electrical sockets to suddenly stop working. Electrical socket malfunction could not only hinder access to power but, also cause problems with your appliances and other electrical components therein. In order to effectively troubleshoot electrical sockets, it is critical that you are familiar with some of the common causes of electrical socket problems.
Key reasons why your Singapore electrical socket stopped working.
Circuit overloads
The flow of electricity into the outlets can be easily interrupted by fuse and circuit breaker problems. Whenever a fuse is blown or the circuit breaker experiences malfunction, the flow of electricity is interrupted, thereby preventing the wires from overheating and causing fires. A circuit overload happens when the wire allows too much current than it is designed to accommodate to travel through the circuit. This overheats the wires, forcing the fuse to blow off or break. As a result, the circuit is likely to fail and, eventually stop the socket from working. In such cases, the circuit breaker can be manually reset but, the fuse has to be replaced.
Short circuits
Short circuits are a common cause of circuit breaker trips, which also cuts off the flow of electric current to the circuit, forcing your electrical sockets into a sudden halt. Since wires hold electricity, they get hot during use but, that is also when short circuits can occur. A short happens whenever a hot wire accidentally comes into contact with a ground wire or any good conductor. As a result, some amounts or all the electric current will escape the circuit, causing circuit breaker trips. Ground faults in the circuit can also interrupt the flow of electricity into the power points.
Defects on the electrical socket
Sometimes, your electrical sockets can also stop working because of issues in one or more of their components. Despite their relatively minimalistic design, electrical sockets comprise of numerous delicate parts that must all be in proper condition to ensure the optimum performance of the device. One of the most common electrical socket issues that could stop the one you have from working is loose or detached wires. If the wires are loose or detached from their terminals, the circuit will fail and stop electricity from flowing into the outlet.
Frayed, broken and scorched wires can also make the socket defective. Corroded terminals can also hinder the smooth flow of electricity through the circuit, making the sockets to malfunction. Some electrical sockets have buttons and toggle features for switching them on/ off after plugging in your devices. In case these toggles or buttons are broken, you will not be able to control the flow of electricity at the power points.
Various forms of defects on the structural and mechanical components of your socket can make it to stop working indefinitely. Therefore, it is advisable to contact a licensed electrician to effectively troubleshoot the issues and provide the best remedial procedures. Minor electrical socket defects can be easily resolved through repair. But, there are also some problems that might require a replacement of the entire socket.
Poor choice of electrical wiring systems
There are different kinds of wires used in the installation of electrical systems. The wiring has varying properties and qualities that can also impact the performance of your electrical sockets. Copper and aluminium are the most common types of electrical wires but, most experts recommend copper because of its durability and versatility. Aluminium on the other hand, is quite delicate with high resistance to electric current that could cause a lot of issues with your power outlets. If your electrical sockets are installed with aluminium wires, it could be the reason behind its malfunction.
If your electrical socket suddenly stops working, contact Electrical Service Singapore immediately to properly troubleshoot and resolve the issues. We specialize in professional power socket and electrical power point installation Singapore.
HDB Registered Contractor
License Number: HB-09-5474D