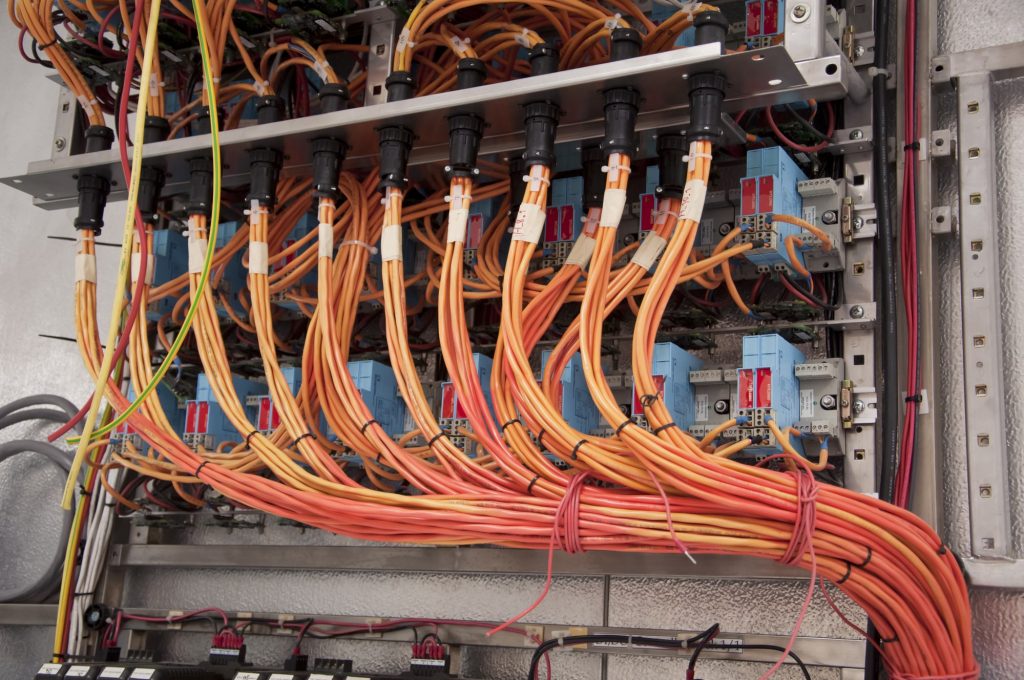 Electrical wirings are integral to all kinds of electrical installations around the home and in business premises. Wires serve different applications in a wide range of electrical systems and appliances. Apart from just installation, electrical wiring is one of the most common issues in a majority of electrical repair, upgrade and replacement procedures. In case you use electricity in your home, business or office, it is of great importance that you know the various types of electrical wirings in the market.
The knowledge about electrical wirings will not only help you to make informed buying decisions but, could also come in handy when diagnosing wiring problems.
Some of the various types of electrical wiring available in Singapore.
Electrical Wiring Covers
The types of electrical wirings are categorized in terms of many aspects that you should clearly understand in order to distinguish one from the other. One of the main categories is cable covers, which mainly provide the needed insulation for all electrical wires. The main types of electrical cable covers that you can choose from include.
Non-metallic sheathed cables
These types of cables comprise of three or multiple wires enclosed in a flexible plastic casing or sheath. The wires live, neutral and ground wires are marked using distinct colours of red or brown, black or blue and green or yellow respectively. Non-metallic wires are recommended for interior circuits including lighting fixtures, switches, power points and electrical devices.
Conduits
Conduits are electrical wires made with metallic or plastic sheathing with nylon coating that gives them extra insulation. The wires inside the sheathing are thermoplastic with high heat resistance, hence, their suitability in areas prone to moisture. Conduits are mainly installed in interior spaces like ceilings and walls.
Underground Feeders
Underground feeders are considered to be a type of non-metallic sheathed cables because of their solid plastic casing. The only difference between NM cables and underground feeders is that in the latter, each of the live, ground and neutral wires is accorded a separate sheathing. This gives the wires better insulation and resilience, which is ideal for installation in spaces prone to wetness like laundry rooms, bathrooms and external parts of a building.
Low Voltage Cables
Unlike underground feeders, low voltage cables are arranged in pairs with plastic casing. Besides, low voltage wires are also typically short in size and, mainly recommended for simple electrical installations that require limited amounts of electric current. The wires are ideal for use in landscape lighting, thermostats and door bells.
Apart from the above types of electrical wiring covers, there are also some cables with lead and aluminium alloy coatings. However, about 90% of the coating is made of lead that effectively cushions the internal wires from damage by harsh weather and environmental conditions and other incidences.
Electrical Wiring Installation Techniques
Generally, there are various installation approaches for electrical wirings. And, that is why electrical wirings are also categorized by their methods of installation. The following are some of the popular types of installation procedures for electrical wirings in Singapore.
Loop in system
Also called parallel system, a loop-in system is a common electrical wiring installation technique in most projects. In this system, the wires are coiled around the switch that is linked to the terminal at the power point. As the name suggests, the electrical devices have parallel connections that prevents the threats of tripping in case one or more of the appliances fail.
Joint box system
A joint box system is a cost-effective electrical wiring installation approach mainly recommended for home electrical systems. In this system, the wires from individual devices are connected to the ones from the mains using joint connectors. The wires are secured and enclosed in small joint boxes.
Batten wiring system
Batten wiring system is perhaps, the safest and, that is probably the reason why it is highly recommended for electrical installation in domestic spaces. The system comprises of resilient wooden battens made from woods like teakwood. The battens cushion the single, double and triple core cables arranged in oval or circular formats. These cables are hooked onto the battens using brass pins. Wires installed in this system are usually resistant to chemical, water and steam damage.
Cleat wiring system is another installation technique for electrical wirings that you can also choose. At Electrical Service Singapore, we offer comprehensive electrical wiring services including installation, upgrade and replacement. Even if you are experiencing electrical wiring problems, simply talk to us for the best emergency electrician service Singapore.
HDB Registered Contractor
License Number: HB-09-5474D